The #1 Virtual TradeFair, Virtual Expo & Virtual Summit Software
Exhibitors booths (3D environment), Speakers & Sponsors management, Social networking, Live, on-demand, pre-recorded video/audio streaming for webinars/conferences.
OUR SOLUTIONS
The best Virtual event, Virtual Tradefair, Virtual Fair & Virtual Conferences solution for your business catering to agencies, tradeshow organizers and event consultants!

Virtual Tradeshow/Fair
Conduct Virtual trade shows where exhibitors & visitors from an industry meet up to exchange information, introduce new products, services & trends, chat with prospects, generate revenue through integrated e-commerce system

Virtual Property Fair
Host Virtual Property Expo, for buyers & sellers to interact online, Showcase property projects, apartments, villas, houses & lands details to a wider audience integrated with CRM to capture leads, powerful dashboards & reporting system

Virtual Summit
HexaFair gives you all the features & tools you need to host your very own Virtual Summit (Conference). Complete control to manage Master-Class sessions & Workshops, Virtual Conference, One-to-One Business meetings, run Small Exhibitions, Networking between attendees

Virtual Community Networking Event
Get the collaborative solutions to conduct Virtual Events connecting & exchanging information and ideas with peers. Organize Virtual Alumni Networking Event, Virtual Employees Networking Event, Virtual Partner Expos/Summit(Business partners, resellers, suppliers)

Virtual Job Fair
Organize Commercial Professional Job Fairs, Commercial Specialty Virtual Job Fairs, Campus-Sponsored Virtual Job Fairs, Community Virtual Job Fairs connecting the employers & Job Seekers. Monetize your Job Board or simply Drive Hiring Activity with Virtual Job Fairs

Virtual Career Fair
Universities, Colleges, Academies can conduct Virtual Career Fairs to connect Students with Employers who looks for the best and brightest talent. Our recruitment module helps to schedule flawless interview & Conduct Video interviews, chat with employers

Virtual Education Fair
Host Virtual Education Fair to connect prospective Students with Universities, Colleges, Career Counselling Institutions. Courses information board, One-to-One meeting Scheduler, Counselling through Video Conference, Dashboards & Reporting systems available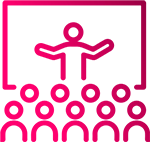 Virtual Corporate Events
Organize Virtual 'Leadership & Company Updates' Conference, Virtual Town Halls Meetings, Virtual Employee Onboarding Fair, Virtual Benefits Fair to Keep employees informed, engaged and in sync with your business goals through interactive Meetings & Sharing information.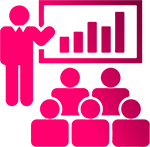 Virtual Business Development & Training Events
Accelerate Your Team with Virtual Sales Enablement Solutions. onduct Virtual Product Launch, Virtual Training & Sales Enablement Event, Virtual Sales Kickoff Events, all possible in one platform.
Create Differentiated Online Event Experiences
A highly-extensible platform that takes the onus of security and scalability to fast-track your growth.
Invite just a few of thousands to attend any individuals or a crowd program.Hosted in the cloud for virtually unlimited scale.Live events with thousands of concurrent attendees; unlimited on-demand attendees
Reach attendees on mobile devices & desktops. Full experience on both Android and iOS mobile devices. No plug-ins Cross-browser viewing; IE Edge, Chrome, Firefox, Safari browsers supported.
Pass the strictest enterprise security review with secure settings; Domain/email whitelisting; Password-required events with elevated password complexity and password lockout; Secure cookie handling; Secure content via HTTPS
Connect seamlessly to the software you need. Our highly extensible, flexible platform will offer integrations with industry-leading software, Google Drive, Dropbox, OneDrive, SalesForce CRM, Hubspot CRM, Marketo & Drift
Develop and scale faster with APIs. Run your business the way you need to. Quickly develop elegant solutions to complex problems using our APIs. Our Restful architecture allows you to code in the language of your choice
GDPR Compliance; The Customer shall have the sole responsibility for the accuracy, quality, integrity, legality, reliability, appropriateness, & intellectual property ownership or right to use any and all customer data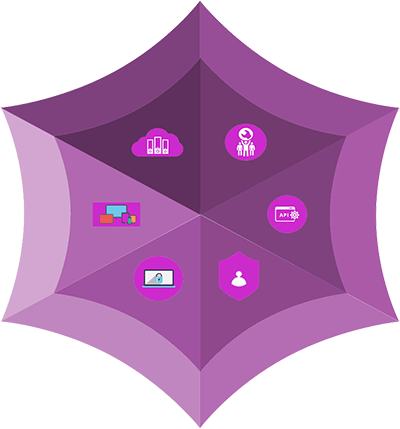 Integrations
All of the ways HexaFair can fit into your workflow
We don't want to change the way you work. We're focused on making it easy to connect HexaFair to all of the techs you're already using.
Start your virtual event journey with HexaFair
It is our services making your Virtual Event & Conferences BEST! Have a read below on how we manage each phase And can assist in the following disciplines to make your Virtual event successful!
Testimonials
Clients' words What they've said
MR. Arjun Chattergee, Head Operations,
Career Planner Edufair
"Dear Hexafair Team, I would like to thank everyone of your Professional and organized team. We really enjoyed working our 1st 3D Virtual Conference with you. Planning and timeline were clear from the start. Response to our requests and inquiries were handled adequately. Overall It was new good experience for us in Quartz and New for our Clients and sponsors. Please keep working on improving the platform and waiting for you new ideas and Virtual Experiences"
"Thank you so much HexaFair team. Appreciate the support from your team including last minute updates. Together the overall teamwork helped bring the best possible event experience in a short period of time"