We are absolutely excited to announce that at hexafair, we have introduced 10 new booth models for virtual events. Here's what we are including.
In the 10 booth models, you'll get All the regular features like display of exhibitor/event information, branding options for the exhibitor in terms of stand/booth posters, documents to upload such as brochures, publicity collaterals, journals, uploading Videos depicting the product/services, advertisement videos, videos of the exhibitor/event organizer, Business card of the exhibitor/the person representing the exhibitor stand, video/audio and text chat features to connect with the exhibitor representative, And the message feature to talk with the exhibitor.
Apart from that, you'll get an option to select innumerable colour shades for the booth model that you select for.
What it means is that you will be able to select any color that perfectly fits into your brand requirement for all the 17 booth models for virtual events.
You can also have customizable colour shades for your selected booth model.
Models 1 to 4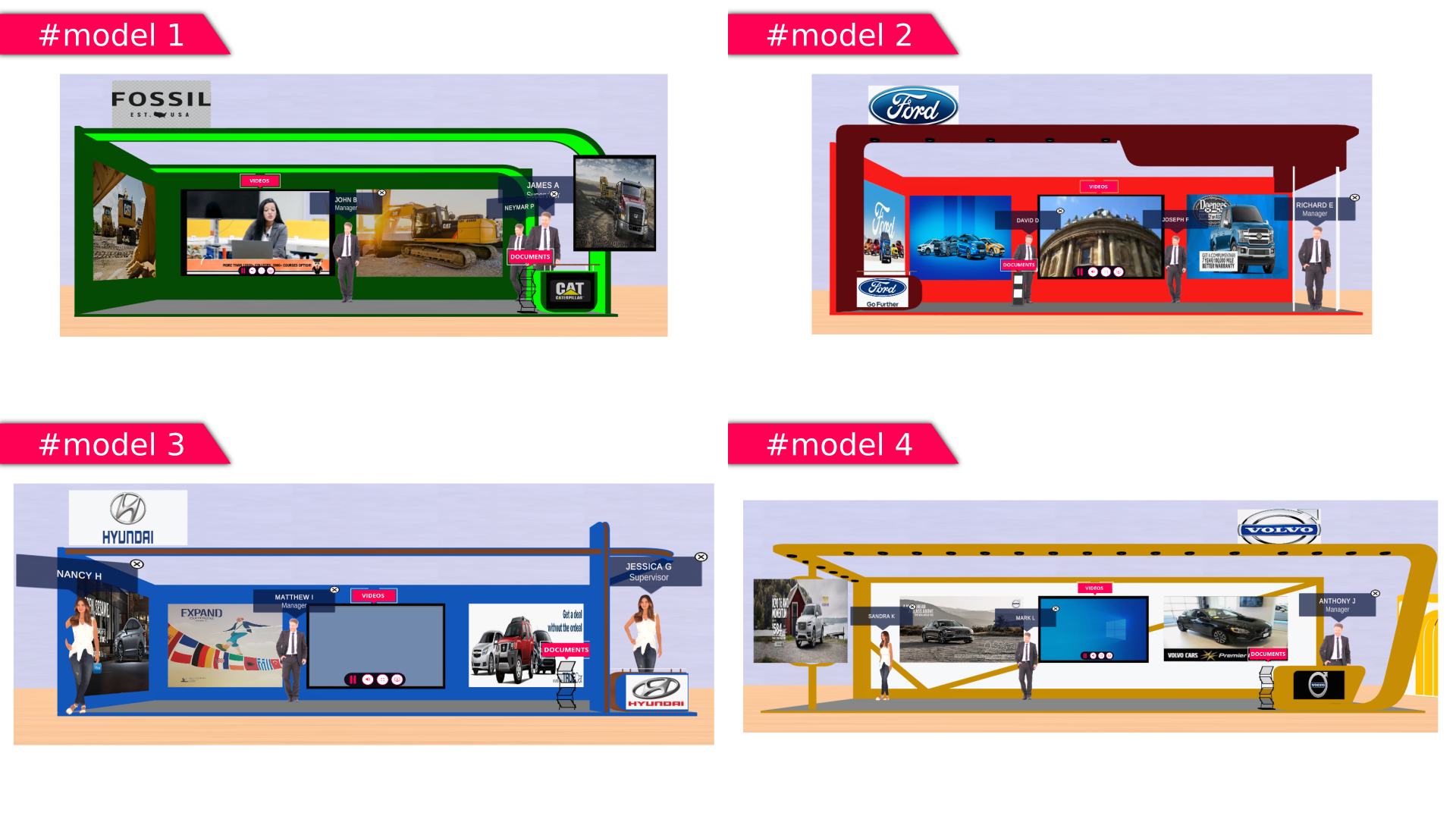 Models 5 to 8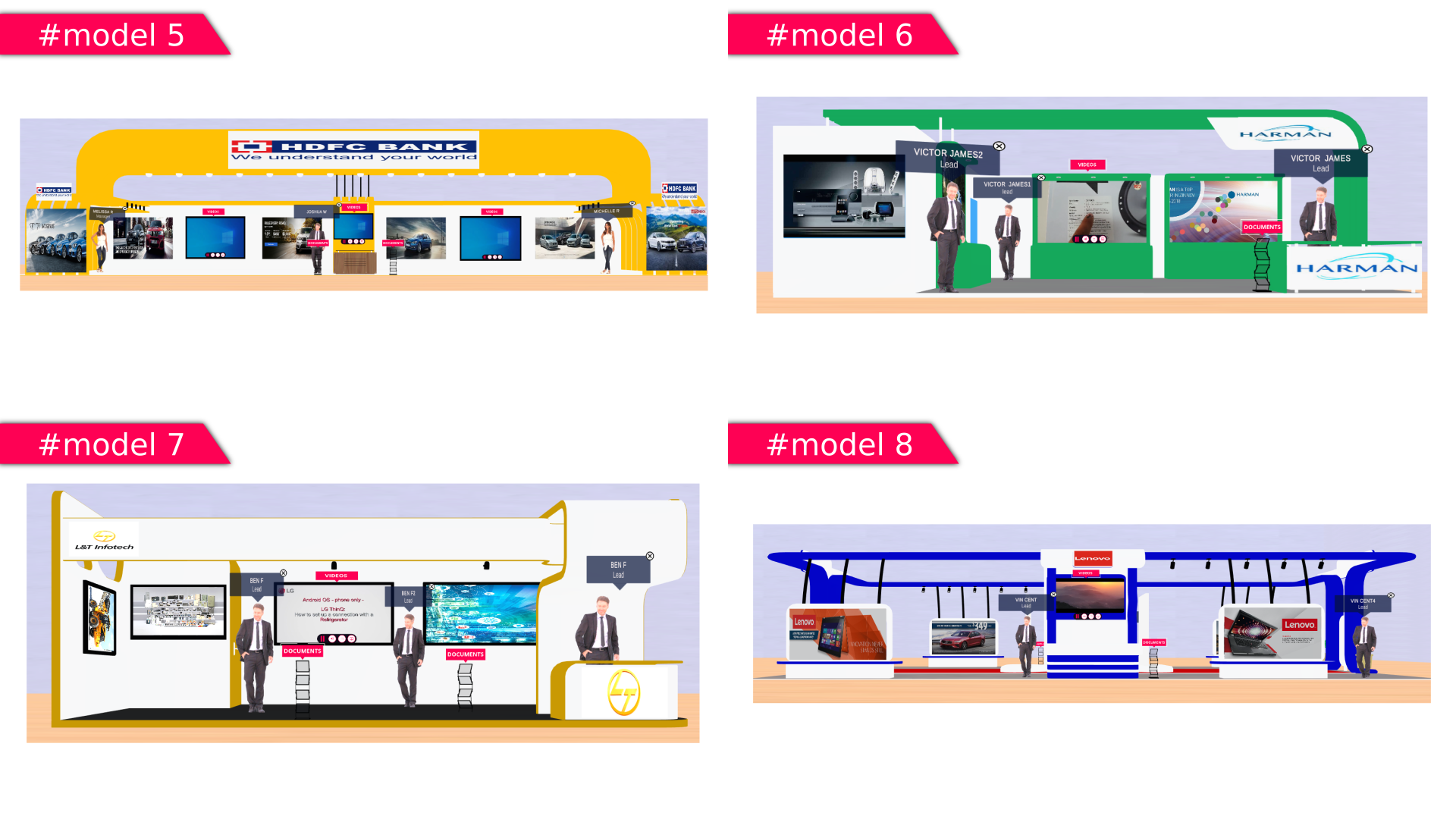 Model 9 to 12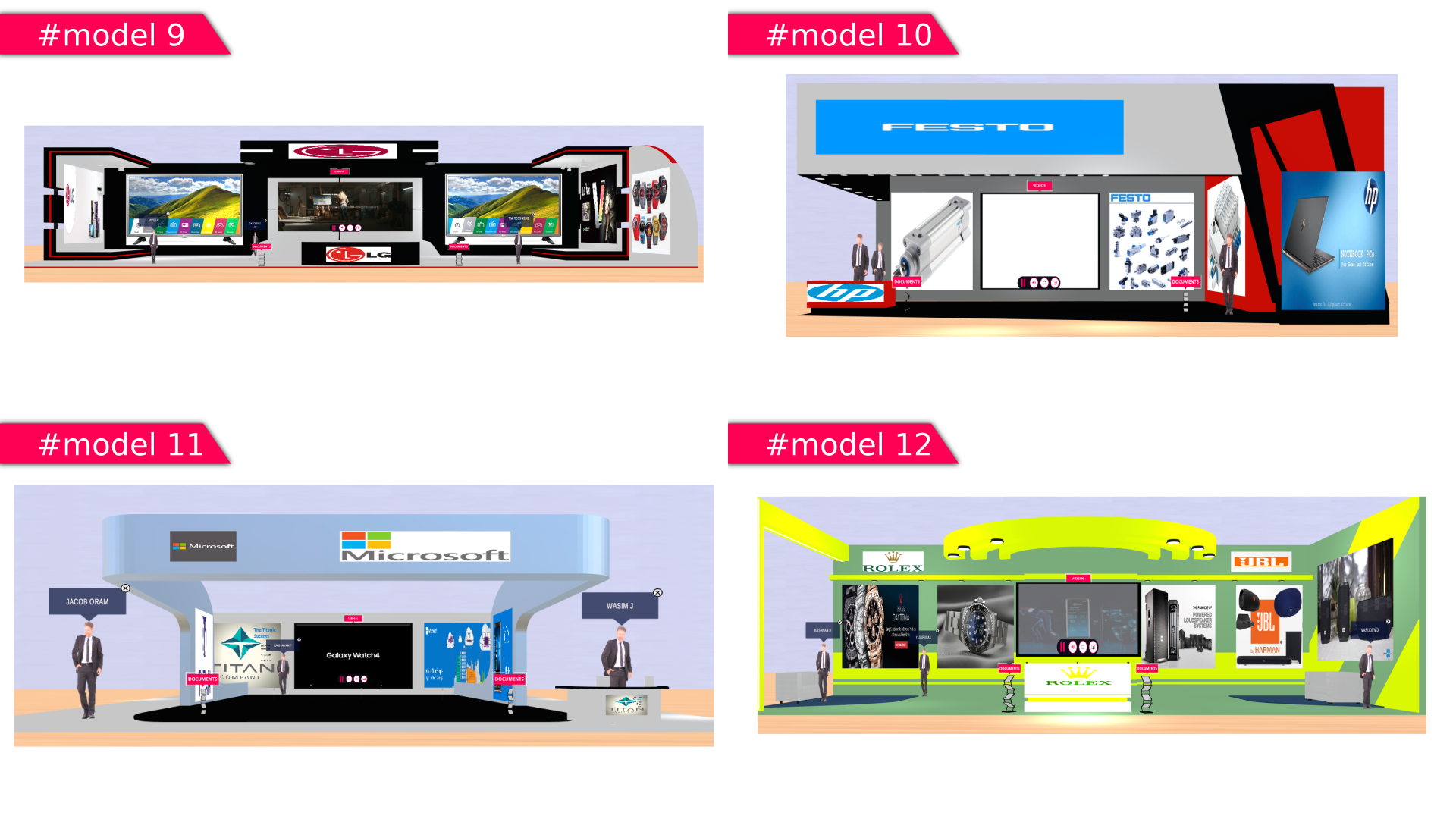 Model 13 to 16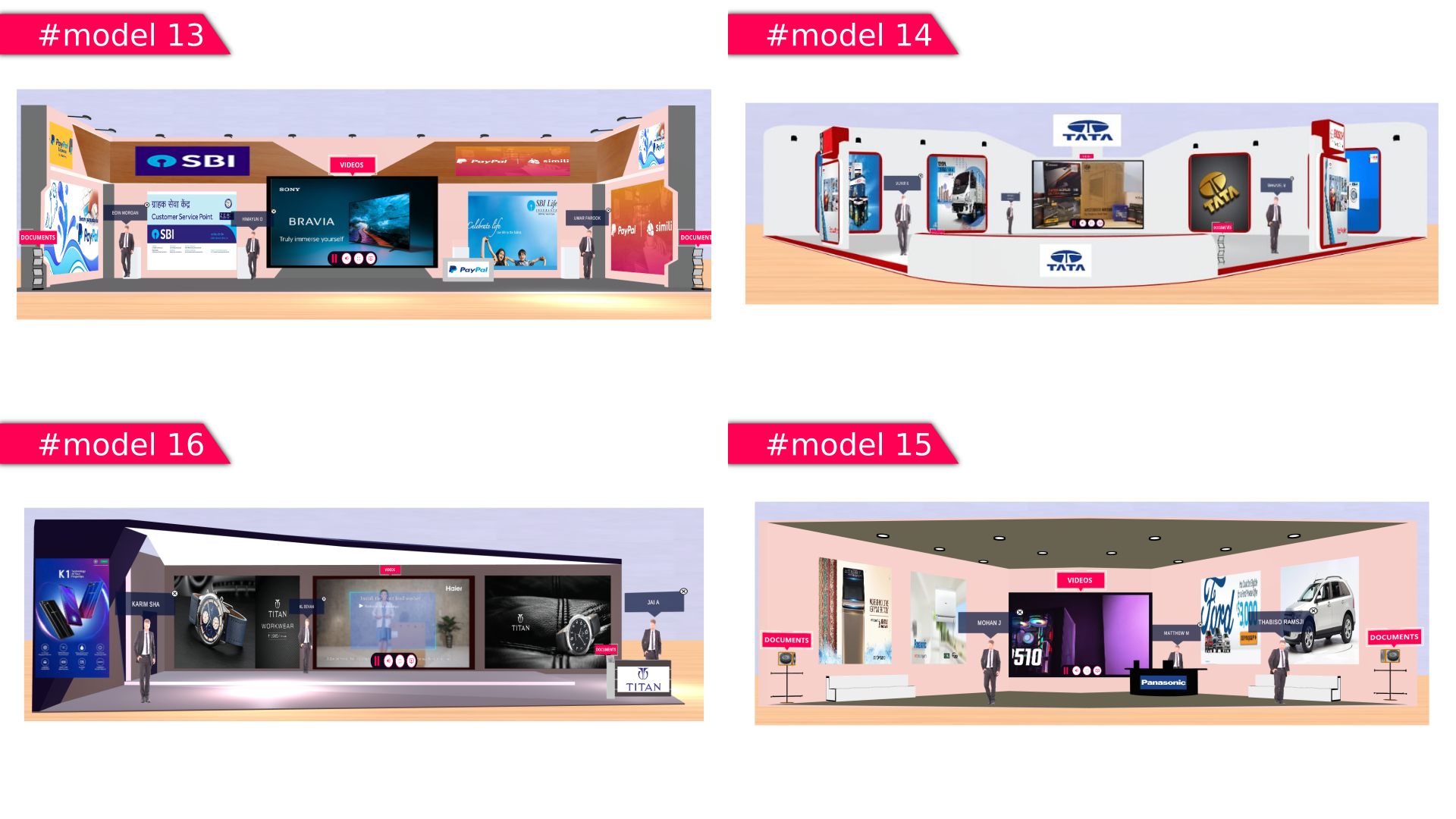 Model 17