Whether you are hosting an Online career fair for on-campus placements or are looking for candidates to fill different positions for your own company or are an online job portal looking to hold a virtual career fair or supplement a real-world career fair, we have a solution to meet your needs. We even work with event management companies that are looking to host exhibitions online, either as a standalone event or to supplement a real-world event.
Virtual Career Fair WEBSITE
Drive attendance to your Virtual Career Fair with professional-looking event website and emails that match your corporate branding, while promoting your event via social media and word of mouth. Analyze your event marketing efforts with Google Analytics integration, and target your event marketing more precisely with CRM integration, BambooHR, Zoho Recruit, Recruiterflow.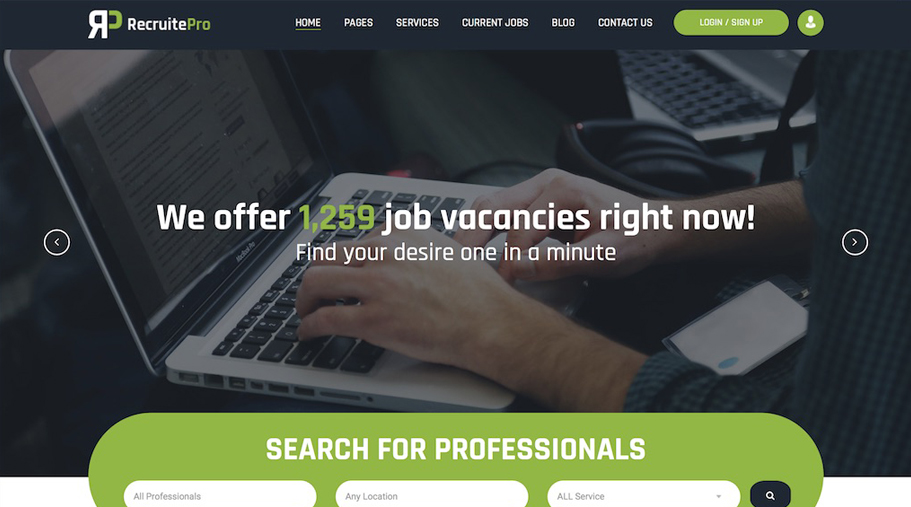 1) Engage candidates anywhere with fully-branded email and text campaigns
2) Develop an informed pipeline of engaged and interested candidates
3) Automate communications to connect with talent and drive action at the right time
EVENT PLATFORM - Host Virtual Career Fair Flawlessly
Ensure your attendees have a positive experience from the moment they arrive at Virtual platform until their final session.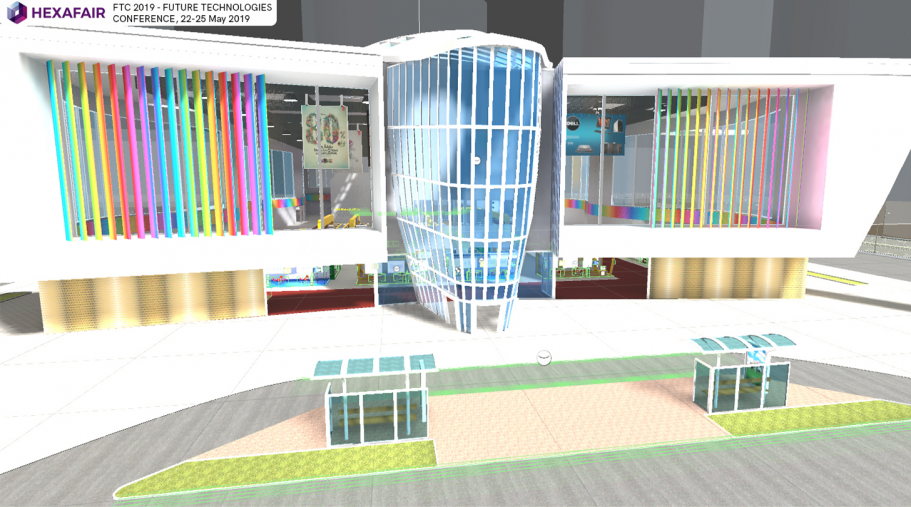 FEATURE-PACKED BOOTH
Our VR Based Virtual Career Fair Software has Virtual Booths are packed with features that Students/Candidates can interact with. You can host images, documents, data sheets, and play videos to bring your booth to life.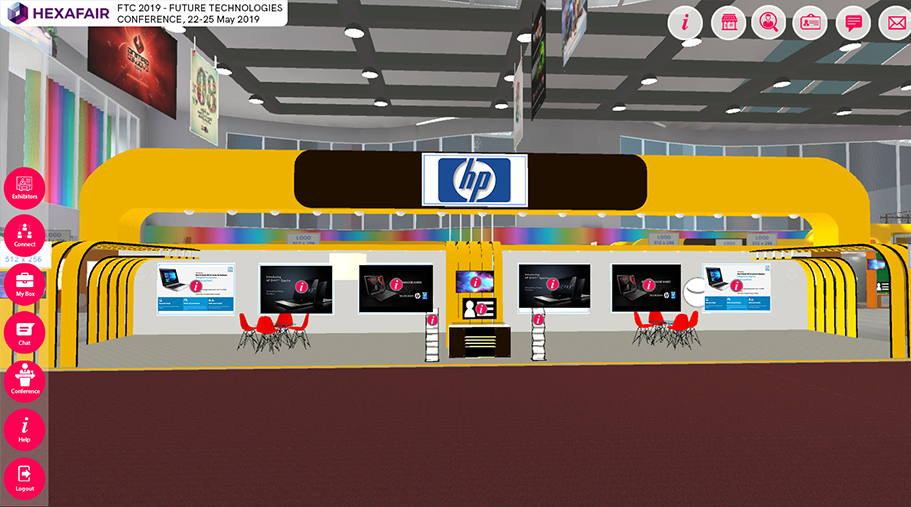 1) Attract quality candidates with detailed job information targeted to specific hiring personas
2) Give candidates options to drive active and passive talent into your pipeline
3) Expand your reach with job board distribution and candidate alerts for new openings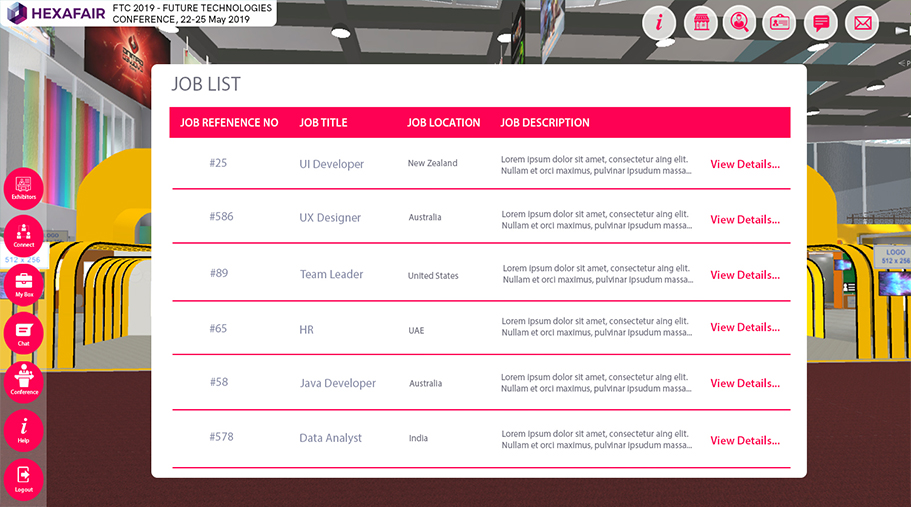 1) Increase staff productivity with flexible interviews that let staff get more done
2) Conduct interviews from anywhere, avoiding delays and scheduling conflicts
3) Connect in seconds directly from the platform — no add-ons or training required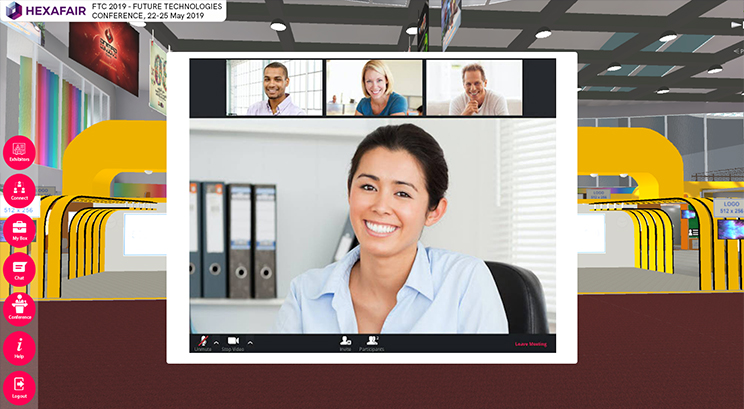 DASHBOARDS - Success You Can Measure
Our Virtual Career Fair software enables you to track every part of your virtual career fair with real-time insights and instantly report event ROI to your stakeholders.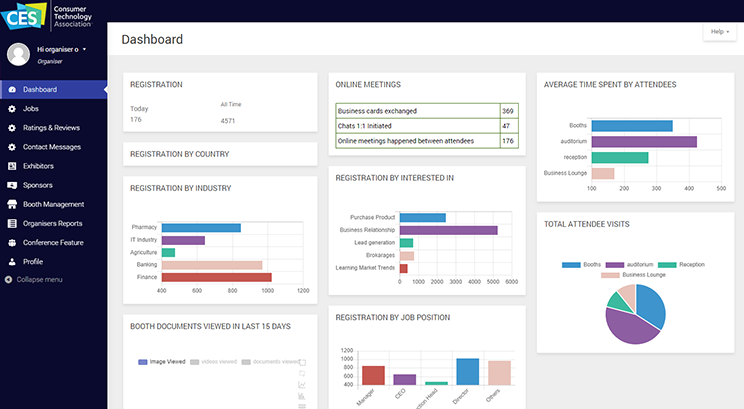 2) Online meetings: Total no.of interviews scheduled Vs Happened, No.of 1:1 chat happened, Average interview time
3) Attendees by college, Attendees by interest, Attendees by jobs
2) Online meetings: Total no.of interviews scheduled Vs Happened, No.of 1:1 chat happened, Average interview time
3) Booth documents statistics: Last 15 days, All time, Top 20 images viewed, Top 20 documents viewed, Top 20 videos viewed
4) Average time spent by candidates in Auditorium, Booths, Reception, Business lounge
REPORTS
HexaFair, Virtual Reality Career Fair Software provides you with full access and visibility for your Virtual Career Fair and ongoing content to help you gain actionable insights, accelerate your recruitment funnel, and ultimately grow your business. Drill down reports can be exported in CSV formats for further data processing.