EVENT WEBSITE - Promote Like a Pro
Drive attendance to your Virtual events with professional-looking event websites and emails that match your corporate branding, while promoting your event via social media and word of mouth. Analyze your event marketing efforts with Google Analytics integration, and target your event marketing more precisely with CRM integration, Hubspot, SalesForce, Marketo, Drift.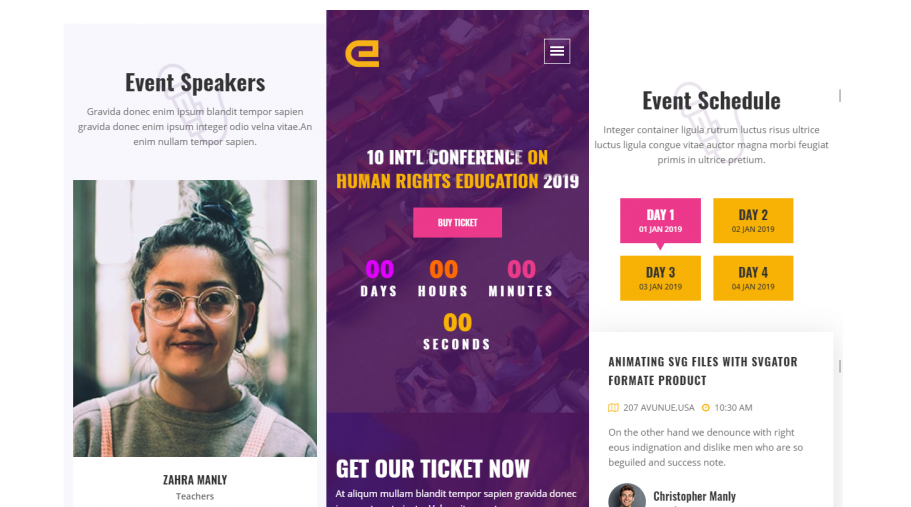 EVENT PLATFORM - Host Flawless Virtual Events (Tradefair & Conferences)
Ensure your attendees have a positive experience from the moment they arrive at our Virtual event platform until their final session.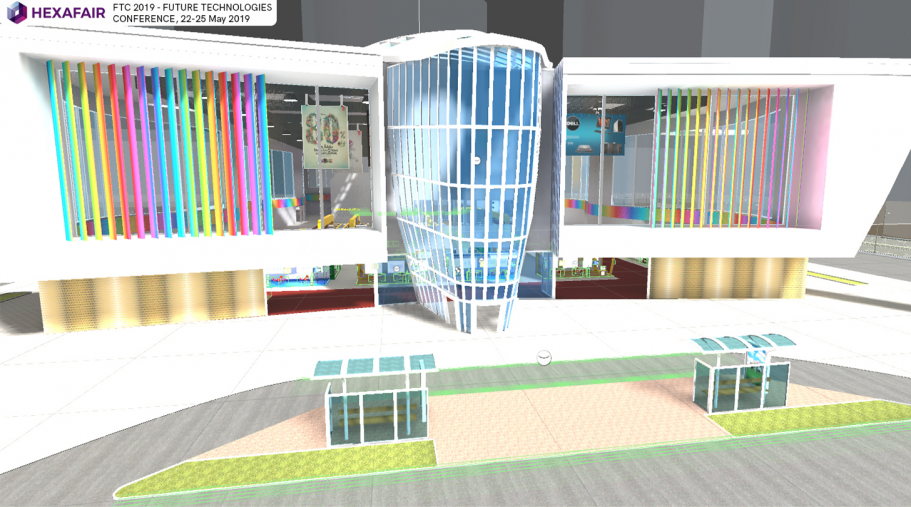 FEATURE-PACKED BOOTH
Booths are packed with features that your visitors can interact with. You can host images, documents, data sheets, and play videos to bring your booth to life.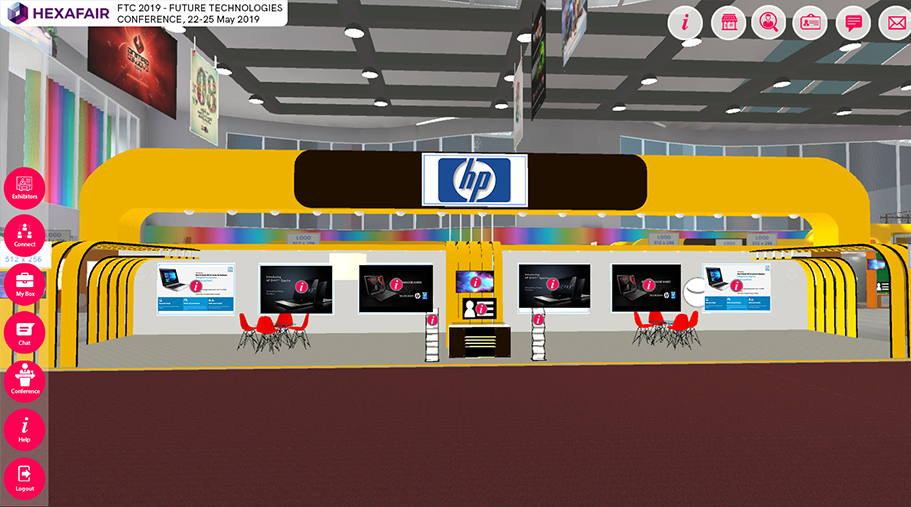 ANYWHERE & ANYTIME - CROSS PLATFORM & MOBILE APP
Reach attendees on any device, any platform. Supercharge your Virtual event with fully browser-based 3D immersive virtual experience.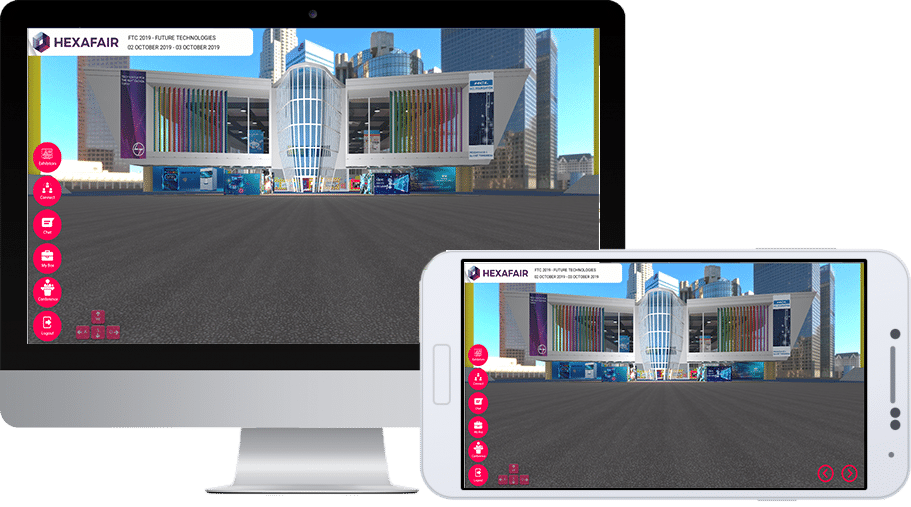 DASHBOARDS - Success You Can Measure
Track every part of your virtual event & conference with real-time insights and instantly report event ROI to your stakeholders.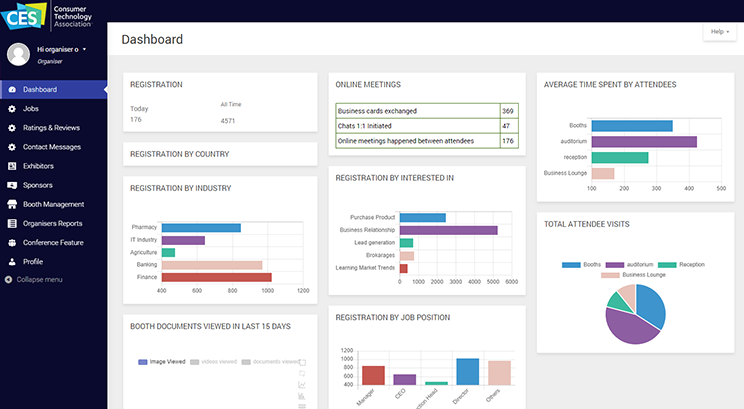 2) Online meetings: Total no.of business cards exchanged, No.of 1:1 chat happened
3) Attendees by industry, Attendees by interest, Attendees by Country, Attendees by Job Position
2) Online meetings: Total no.of business cards exchanged, No.of 1:1 chat happened
3) Booth documents statistics: Last 15 days, All time, Top 20 images viewed, Top 20 documents viewed, Top 20 videos viewed
4) Average time spent by attendees in Auditorium, Booths, Reception, Business lounge
REPORTS
HexaFair provides you with full access and visibility for your webcasts, virtual events and ongoing content to help you gain actionable insights, accelerate your sales funnel, and ultimately grow your business. Drill down reports can be exported in CSV formats for further data processing.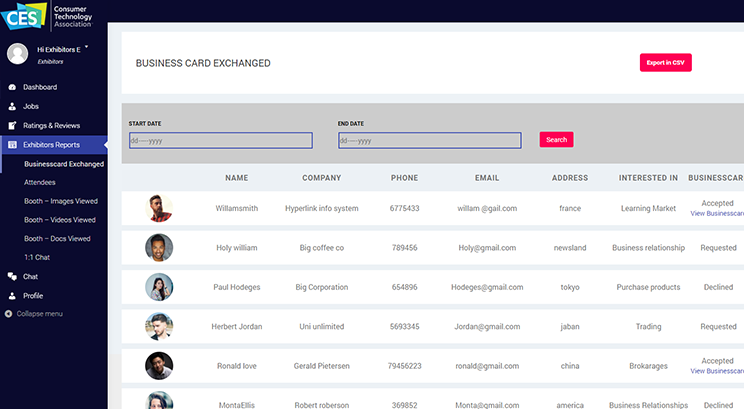 Plugins
Give best Experience to your Virtual Event, choosing from availble plug-n-play plugins offering solutions for every part of your Virtual Tradefair, Virtual Fair, Virtual Conference needs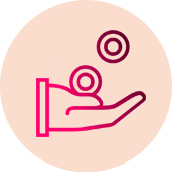 Subscription for Exhibitors to collect fee for booths
Enables the organizer to collect fee from exhibitors for booths with different subscription plans (One time, Recurring (Monthly/Yearly). The exhibitor can subscribe to one of the plans and make the payment, supported by PayPal payment gateway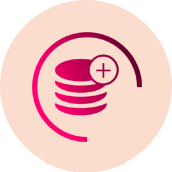 Collect registration fee from attendees (Onetime)
Free registration or Paid fee for attending the event can be configured. PayPal, payment gateway is supported to accept credit card/PayPal fee from the attendees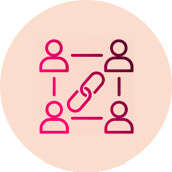 Networking - Social interaction between attendees
Enables the attendees to do networking with other attendees by making connections, exchanging business cards, chat feature with video conference facility. One can search attendees by company name, Filter by Industry, Filter by area of interests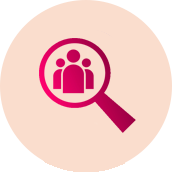 Job Fair
Gives the ability to conduct career fairs, Job fairs virtually online. This allows the exhibitor to showcase their job openings & its details. The attendee can view the job information and can apply to the job by attaching their CV and Business card.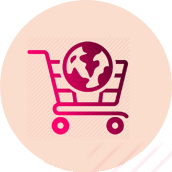 E-Commerce Marketplace
Should the event organizer want to enable buying products feature to exhibitors, it is simple. The exhibitors can manage their own inventory of products from their web panel. The attendees can view the products information at exhibitor booth, complete the purchase by making the payment using credit card/PayPal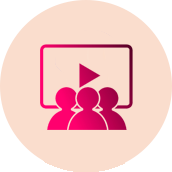 Webinars (Podcasting) - Live & Pre-Recorded
The event organizer can create Webinars (Integrated with Podcasting application) - Single session, series and sequence webinars. The Event organizer can upload recorded videos and audios that are played at specified interval in the auditorium. Unlimited attendees.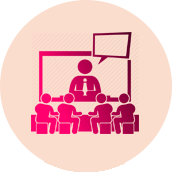 Video conferencing
Video conferencing feature with the exhibitor and attendee can be done (Pay Per usage)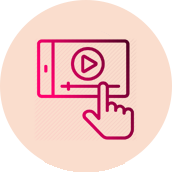 Live video streaming
Event organizer can manage speakers and Sessions to conduct live video streaming conferences. Attendees can post live Q & As with the speaker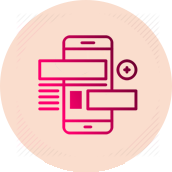 Exhibitor Mobile app to manage Live chat with booth visitors
A handy mobile app to exhibitor, their sales staff can login from anywhere and do chat with booth visitors in real time.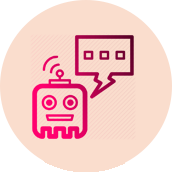 ChatBot integration (in Beta)
Can't be exhibitor/staff online to attend the booth visitors? Let the FairBot can answer questions of Booth visitors automatically. Failing which, the call is transferred to one of sales staff of exhibitors.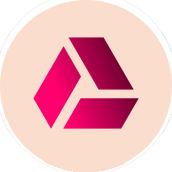 DropBox & Google Drive integration
DropBox and Google Drive integration allows the attendees to export the documents, images and videos viewed into their accounts with one click and use them later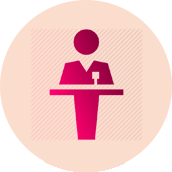 Speakers & Sponsors Management
Enables to manage speaker profiles for your Virtual conference event. Manage your virtual event sponsors and display their banners/logos in the virtual event platform to promote among attendees.
You're Just a Few Clicks Away from a Great Event!
Contact HexaFair team, and explore all the tools and services you need to start, promote, conduct and measure your Virtual Tradefair, Virtual Expo & Virtual conference successfully
The success of your Virtual event is our #1 priority.