Are AR & VR Which is Better, On November 17th, High Fidelity, the real-time social VR platform founded by Second Life creator, Philip Rosedale, hosted a world-first – a virtual reality festival. 
Available on all High Fidelity's platforms, up to 500 people could experience interactive games, giveaways, and one of the first live music shows in VR. FUTVRE LANDS presented people with a vision of the future – one where you can experience all the joys of a festival from the comfort of your living room.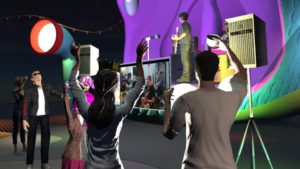 Through the TV broadcast of major festivals, some may argue that we already have in-home entertainment that gives us a festival feel. Indeed, these streams allow people to enjoy large-scale events without the downsides – long lines, bad weather, overpriced hot dogs and more – but, a 2D experience is not as immersive as a real-life event. 
Virtually reality
This is where VR comes in. NextVR has been around for a while, and "provides profound immersion" into the greatest sports, music and entertainment experiences, from NBA games to Live Nation concerts. Oculus has also set its sights on live events with Oculus Venues. The feature allows users to visit concerts, movie premieres, and sports events in VR.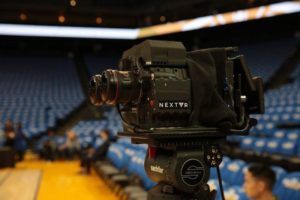 For many, experiencing a concert in VR will be very appealing – access to your idol without the frustrations of live events (clean toilets, no queuing for a drink, no long journey home etc), plus the ability to have some control over your experience. For example, you can dial up or down interaction with other fans, you can also easily report those acting inappropriately. Another benefit, as this Mashable reviewer points out, is that everyone is fully engaged in the music and properly in the moment – there are no smartphones.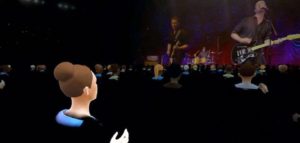 The downside? VR isn't capable (yet) of capturing full reality. Technology will never completely replicate the full sensory experience of a live music event. But we can get close.
For those that physically cannot make it to a sports stadium or festival, VR offers access into an otherwise prohibited world. For fans that cannot afford tickets to music concerts, VR (for now, Facebook is apparently working on a pricing model) offers an opportunity to participate and join the conversation around major gigs for free. With binaural sound and high-quality streaming video, VR really is the next best thing to the real thing.
It's not just VR that is changing the way we experience events. AR is becoming an increasingly common feature at conferences and festivals.
Augmenting Events
On 5th November this year, League of Legends developer Riot Games debuted the song, "Pop/Stars," at the game's championship in Incheon, South Korea. AR versions of the K/DA members joined real-life artists on stage to give a spectacular performance during the opening ceremony at the championships. This video of the performance has garnered over 13 million views.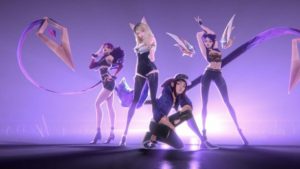 Coachella, one of the world's biggest music festivals, has a reputation for using immersive tech to add a bit of futuristic flair to events. In 2017, the company released an AR/VR application for festival-goers.
Through the app, fans could access an AR experience that used the box as a tracking marker, transforming it into a miniature festival site. Users could also access a VR mode, featuring a series of VR tours designed to immerse ticket-holders in the festival experience, before they've even set foot on site.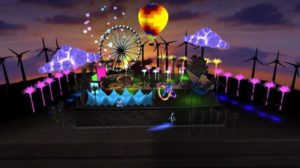 Recently, game engine Unity used its own technology to augment its Unite LA event. Never-before-seen Unity AR experiences were integrated into the conference app and showcased via a unique AR gallery at the event venue.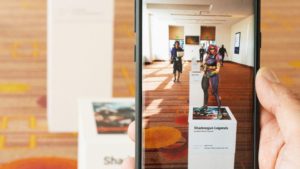 Immersive technologies have a unique ability to drive a deeper connection with audiences creating powerful and memorable experiences.
Whilst we will see artificial intelligence, facial recognition, personalization and many more tech trends making an impact on the event scene, it's the VR, AR and MR integrations that will win the hearts and minds of attendees and fans.
Conclusion

 
The pandemic has significantly altered the way consumers have accessed entertainment/cultural events and will continue to do so in coming years. 2022 has given the digital world a boost and consumers a taste for its growth potential. As venues continue to collaborate and merge with new markets to make the livestreaming platform a more stimulating experience at home and in third spaces, the cultural events industry will prosper.  
Brands can seize the opportunity to capitalize on the advancement and popularity of virtual reality that is paving the way for a new, collaborative, unique and connected model of digital entertainment. Why are you waiting? Let's embark on your VR & AR experience for the next event with us. Contact Hexafair experts and they will provide you with a solution for your next event. Contact us or request a demo now!