Virtual 'Leadership & Company Updates' Conference
Communicate mission-critical and strategic information quickly and effectively with a dispersed global workforce and partner network.
Broadcasts with interactivity for executive communications
Communicate major announcements and news
Engage and activate employees for strategic initiatives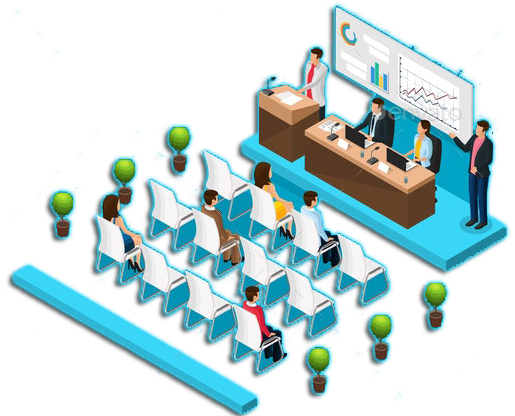 Virtual Employee Onboarding Fair
Train Employees Faster with Virtual Onboarding Fairs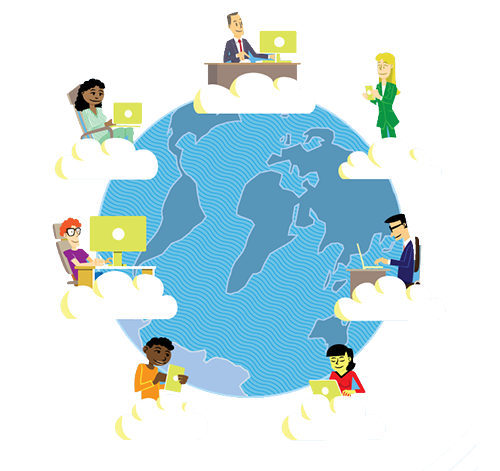 Cut time-to-productivity of new hires & reduce training costs with an engaging online event. Welcome your employees through a functional and unforgettable virtual onboarding fair
Boost productivity of new hires from across the globe with a virtual event that delivers onboarding 24-7 and trains via rich interactive tools like webinars, video/audio chats and much more
DELIVER ONBOARDING 24/7
Give employees easy access to onboarding material - anytime, anywhere.
TRAIN VIA WEBINARS
Onboard employees globally via live, semi-live and pre-recorded webinars.
CUSTOMIZE EVERYTHING
Customize the virtual booths, workflows and displayed content.
MEASURE PERFORMANCE
Track your onboarding KPIs and understand your ROI.
Virtual Benefits Fair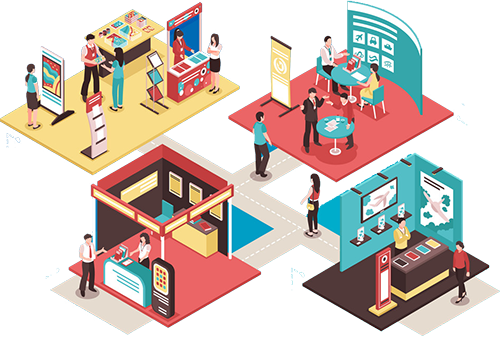 Educate Employees about Company Benefits with a Virtual Benefits Fair
Help employees understand & choose the right benefits plan by connecting them with providers in real-time. Empower benefits providers with rich tools like webinars, presentations, brochures and chat forums to deliver the full scope of employee benefits plans to your global workforce.
SHARE INFO VIRTUALLY
Inform employees about all company benefits via images, documents and presentations prepared by experts.
EDUCATE VIA WEBINARS
Deliver Webinars to inform your global workforce about Company Benefits and Policies.
CONNECT WITH PROVIDERS
Grant employees a chance to chat with benefits reps in real-time to instantly resolve all queries.
MEASURE PERFORMANCE
Track the performance of your Benefits Fair & keep improving content through strong monitoring and reporting tools.