If you are planning to host your next hybrid event in Germany, then you have made a fabulous choice!
Why? Because it has several supreme quality hybrid event studios that will wow both your virtual and in-person guests. From modern-day technology to in-house expert event management and production team, every venue has got your back in organizing a terrific hybrid event for your guests and attendees alike.
To make your job a lot easier, we have put together this list of the 10 best hybrid events venues in Germany for both regional and international hybrid events.
Let's get started!
1. Hamburg Messe und Congress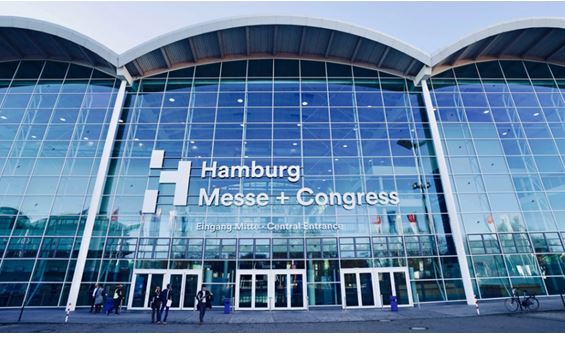 With a luxurious hybrid events studio, the Hamburg Messe und Congress consistently offers facilities that caters to the ever-growing needs of the hybrid event planners and organizers. This studio provides a flexible digital and modern setup to both onsite and virtual attendees.
It has all the modern-day technology such as audiovisual equipment, digital cameras and lighting, a virtual stage, and all the safety measures to make your event both successful and safe for everybody.
The onsite production team will be present during the entirety of the event to assist you whenever you want them.
2. Hybridstudio Hamburg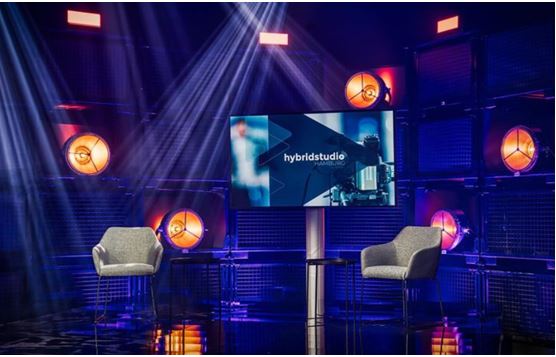 The Hybridstudio Hamburg is both beautiful in its appearance and an innovative studio that is equipped with all the necessary modern-day technology. It offers 4 different hybrid event space options from which you can choose the one that fits your needs.
It has 13000 square feet of large space and you can organize your hybrid event without worrying about the size of the attendees. You can either book an individual studio or you can book all 4 of them.
The onsite production team will be at your service to assist and support you all throughout the event.
3. The Greenscreen Studio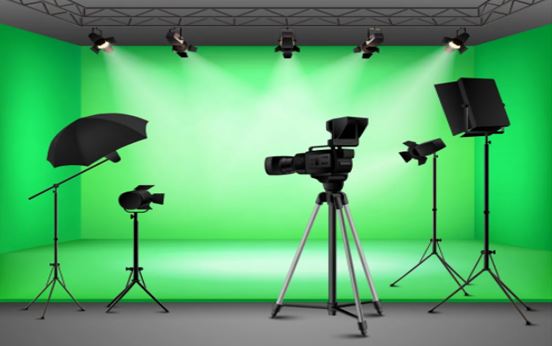 The Greenscreen studio is located in the campus of the Meissner Expo Studio and it provides you best in class facilities that will surely satisfyboth your events attendees and in-person guests. This studio is spread across 1000 square feet in length, which puts you at ease in organizing your hybrid event without thinking too much about the size of the attendees.
Apart from that, it has 215 square feet of greenroom that will be of great help to you in peacefully managing your post-production work. With its quality sound technology, lighting, cameras, virtual stage, teleprompter, and attractive studio furnishings, your guests will be mesmerized to attend your event.
4. Alster Studio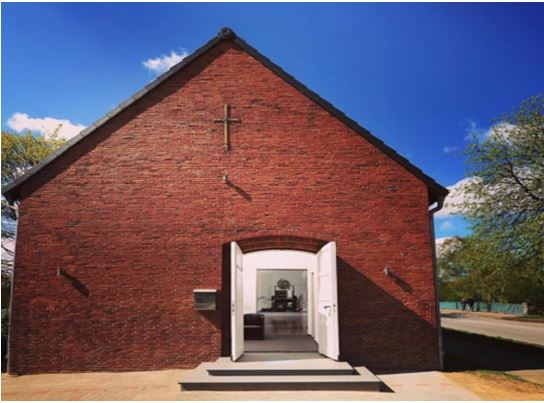 This fabulous studio is located in the picturesque NRV Clubhouse, and it is one of the best hybrid events venues in Germany for a long time. Hamburg is a stunningly beautiful city and this studio has ultra-modern equipment to make your hybrid event the best it can be.
It has a large virtual stage which will definitely wow your virtual attendees. And on the other hand, the in-person guests can enjoy the esthetic beauty of the studio.
This location is specifically designed for the hybrid event and the onsite production team will make sure that you'll get the best out of the Alster Studio.
5. Heimathafen Hamburg Events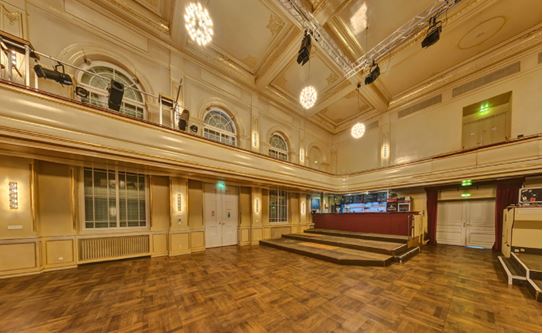 Heimathafen Hamburg Events is a Hamburg-based studio that caters to both the local and international hybrid events. The main feature of this venue is its live-streaming capabilities.
This studio offers two different hybrid event spaces to choose from and based on your requirements, you can select the one that is suitable for you. With both studios being spacious and having the backstage capacity for virtual audiences, you can rest assured that your attendees will be provided with an immersive experience.
With this backstage, you can run five different presentations at the same time, and every single one will be projected in a separate window.
6. The well-known Grand Elysée Hamburg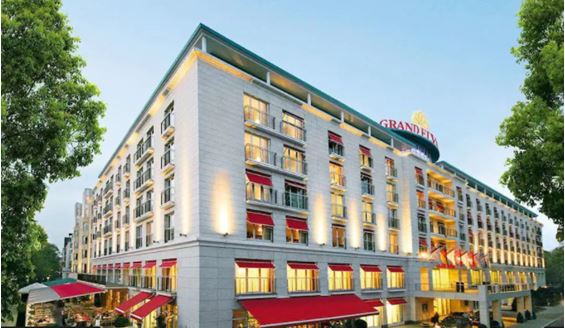 The well-known Grand Elysée makes it possible to host your hybrid events thanks to its supreme quality green studio. With its modern-day technology, this studio makes it easy for participants to join the event through a simple landing page.
They can also chat and ask questions directly to either the panelists or the event organizers. The onsite production people are versatile, highly-skilled, and they will be there throughout the event to assist you if needed.
Both the in-person guests and virtual attendees will be focusing only on your event without any distraction mainly due to the enclosed studio with a beautiful scenic backdrop setup.
7. Steigenberger Broadcast Studio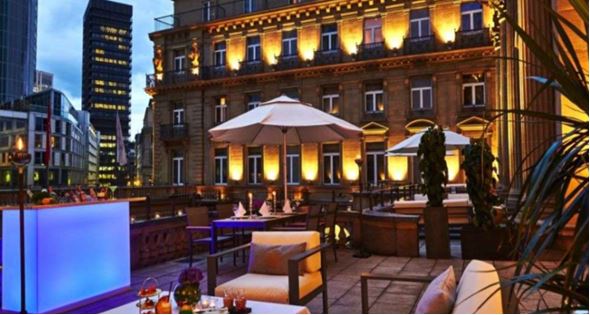 The Steigenberger Broadcast Studio is part of the Steigenberger airport hotel chain. It is a high-quality studio with all the necessary modern-day technological advancements to provide a memorable hybrid event experience for your attendees.
You can organize all kinds of hybrid events such as product presentations, webinar sessions, and business meetings without worrying about the size of the attendees.
Powerful audiovisual equipment, lighting, and virtual stage capabilities, and HD cameras lend a special look to the already beautiful studio space. With this event venue, your attendees will get to experience the luxurious feel to the fullest.
8. Studio Frankfurt by satis&fy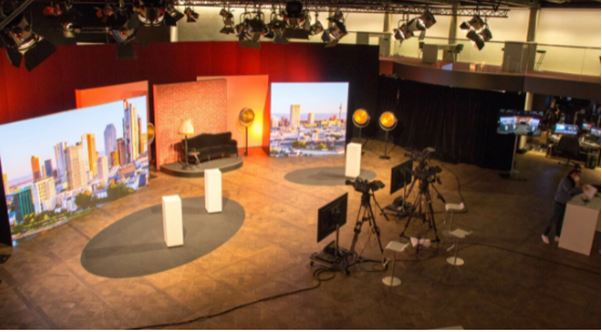 The Studio Frankfurt by satis&fy is located in the heart of the city and to be specific, you can find it inside the historical Palais Frankfurt building. The attractive thing with this studio is that you will be able to scale the length from 20 square feet to 300 square feet.
What it means is that you can adjust the size of the event space according to the total number of attendees. It offers the latest, best-in-class technology to provide a highly valuable hybrid event experience for your audience. The equipment includes two cameras on a tripod, LED walls, a 4 meter high black round horizon, studio and camera compatible lights, and so on.
9. Studio Frankfurter Hof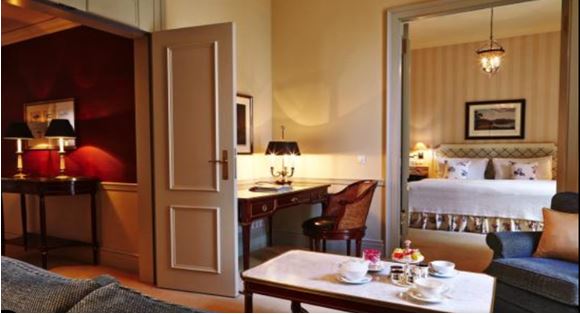 The Studio Frankfurter Hof is the only studio in the entire FrankfurtRhineMain area to provide a permanently installed production studio to manage the proceedings of your hybrid event in a single space. It has a couple of stages that consist of separate entrances and exits.
Those stages can be used by both virtual and in-person audiences.
The fixed waiting rooms and working spaces give you a clutter-free area to organize your event with a peaceful mind. With the modern technological advancements present in this venue, you can easily organize a fully immersive hybrid event for sure!
10. Vienna House Andel's Berlin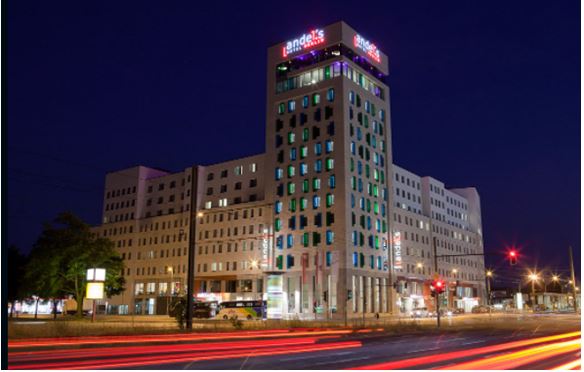 If you are looking to host your next hybrid event in a sophisticated, luxurious 4-star hotel, then the Vienna House Andel's Berlin is the perfect location for you. Its design appears superior and the in-person guests will be thrilled at its beauty.
It is located pretty near to the iconic venue in Berlin. The venue has renovated itself and added new technology to its spaces, and with top-notch quality equipment, you can host any type of event with ease.
The digital studio area is 4700 square feet to accommodate all kinds of hybrid events. At once, 300 in-person guests can attend one event.
Conclusion
These 10 best hybrid events venues in Germany would have washed away all the doubts you may have had in getting a quality venue for your next hybrid event. With all the high-quality facilities, every venue is unique and scenically beautiful.
Your virtual and in-person guests will be thrilled to attend your event for sure!