Whether you are planning to host your next hybrid event in greenery-filled location that gives a pleasant feel to your virtual and in-person guests, or you want a fabulous host of equipment and an expert event organizing and production panel at your side during the event, the venues in Singapore got you covered! With its beauty, Singapore can captivate your guest's imaginations for sure.
In this post, we are going to cover the best venues in Singapore that are capable of hosting all kinds of hybrid events.
Without any further delay, here's the list!
1. Marina Bay Sands Singapore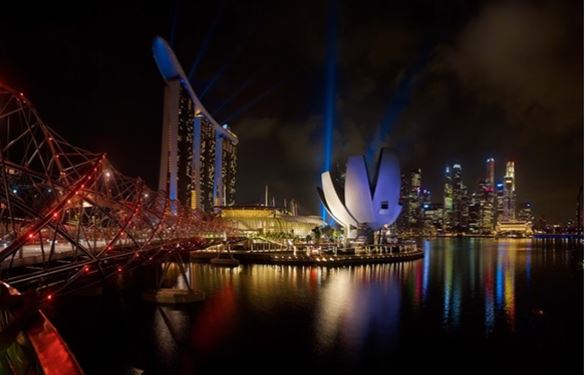 The Marina Bay Sands Singapore advertizes itself as Asia's leading destination for business meetings and conferences. Also, this venue is a quality place for leisure and entertainment activities for the in-person guests. It has various types of hybrid events venues on its campus.
The venue is equipped with 2561 meeting and conference rooms and each one is uniquely designed with all the modern-day technologically advanced equipment. You can host your event with absolute confidence thanks to its in-house production and technical team. Event planners and event managers will be at your service all time and they will be helping you every step of the way in successfully organizing your hybrid event.
2. The Fullerton Hotel Singapore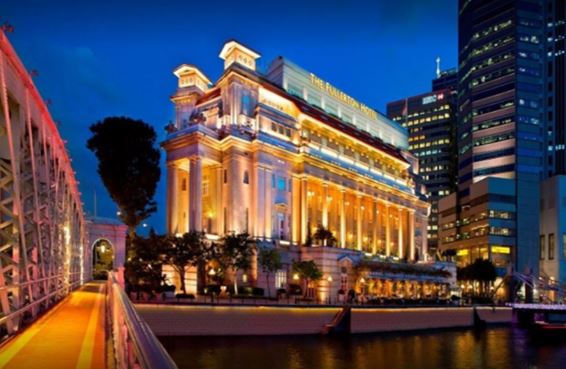 Built in 1928, The Fullerton Hotel Singapore is the venue that is updating itself constantly to the evolving needs of the event planners and organizers. The latest renovation saw the event venues updated with top-class hybrid event equipment and capabilities.
The Palladian-style building will surely capture the imagination of your in-person guests. The venue is situated in the heart of the civic district and offers meeting rooms, ballrooms, and quality event spaces.
With its vastly talented technical team, hosting your next hybrid event is as simple as eating a piece of cake.
3. Fairmont Singapore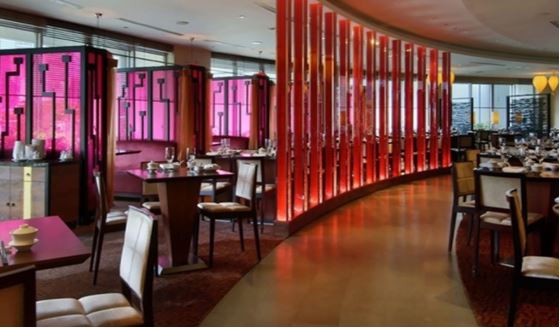 This hybrid events venue is located in the 26 storied Fairmont hotel. It provides all the latest technology you need to run your event smoothly. It is very near to the Raffles city commercial area and reaching the venue is pretty simple.
The convention center offers more than 70000 square feet of event space, and with this large area, you can only focus on hosting your event and don't have to worry about the size of the attendees. With 27 meeting rooms, you can choose the one that fits your brand requirements.
A high-tech venue with modern equipment and it won't disappoint you in any way!
4. The Clan Hotel Singapore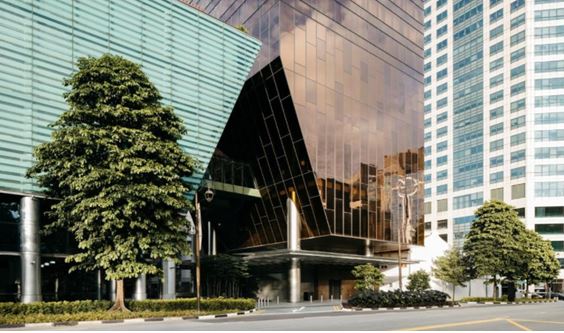 The event space at the Clan Hotel Singaporeis particularly designed for hosting corporate, business meetings, and conferences. It offers best-in-class amenities to keep your guests feel at ease.
With a supremely designed venue, both your virtual and in-person guests can enjoy the esthetic beauty of the place to its fullest.
The event space is surrounded by meeting rooms, networking, and breakout areas and this makes it easy for you to arrange for whatever session you want to.
With the high-speed internet, live streaming won't be an issue!
5. PARKROYAL COLLECTION Pickering Singapore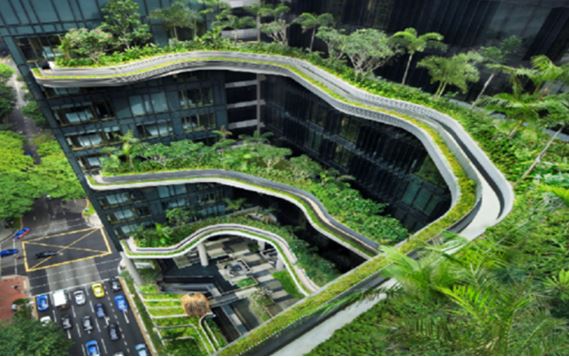 This is seriously one of the best hybrid events venues you can find in entire Singapore. It is strategically located pretty near to the iconic place in the capital city, making it easier for the in-person guests to reach the venue.
Quality audiovisual equipment, studio-type lighting, and top-notched HD cameras make it an ideal venue to host your next hybrid event.
Apart from that, you will get high-speed Wi-Fi coverage, blackout equipment, and other things to add an extra spark to your event.
6. Swissotel The Stamford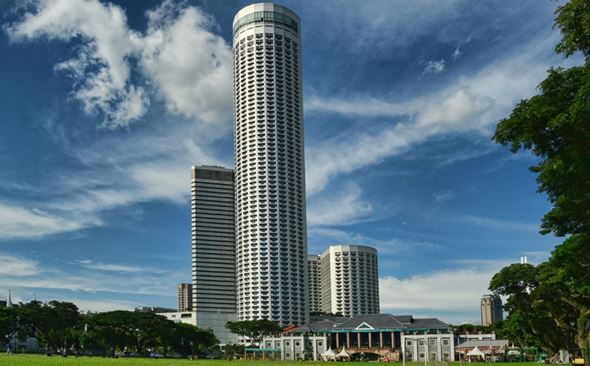 The Swissotel The Stamford is the largest and the tallest hotel in Asia. With its large event space, you can only think about presenting the event in the best possible way.
With high-speed Wi-Fi and audiovisual equipment, live streaming and providing a fantastic event experience to your virtual audience won't be an issue.
The esthetic beauty and design will surely mesmerize the in-person guests!
7. PARKROYAL COLLECTION Marina Bay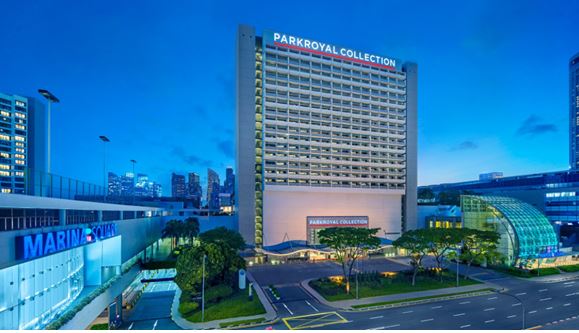 This hotel come hybrid events venue can make any event into an unforgettable experience for both virtual and in-person guests. With its new renovation efforts, the venue is capable of producing a top-notched event.
The special audiovisual equipment and lighting effects will add spark and clarity to your event. It is situated in the heart of the central business district, and it is very near to the well-known Singapore landmarks.
Hence, reaching the venue won't be an issue for any of your guests. It is continuing to serve as an attractive venue for international events for a long time.
8. Cali Ascott Raffles Place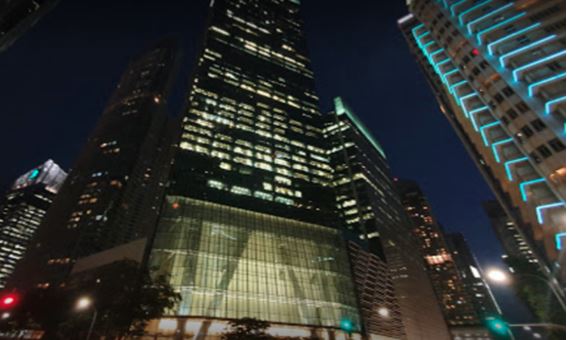 The Cali Ascott Raffles Place is the perfect venue for hosting luxurious and spellbinding hybrid events. Both your virtual and in-person guests will be thrilled with the beauty of the venue. With the modern southwestern cuisine and top-quality professionals at your service all times, you can organize your event peacefully and let the venue take care of all the needs of your guests. The five different lighting effects will add extra spark and colorfulness to your event.
All in all, a fantastic venue filled with top modern features in every nook and corner!
9. Hybrid Events ONE ̊15 Marina Sentosa Cove Singapore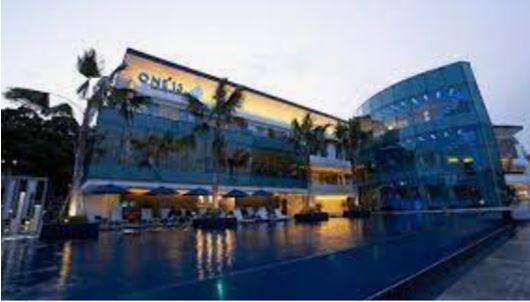 The Hybrid Events ONE ̊15 Marina Sentosa Cove Singapore claims that with every hybrid event, the experience gets better. With seasoned technical and production professionals, you can host a mind-blowing hybrid event.
The main USP of this venue is its reliable live streaming solutions, and a selection of waterfront locations, both your virtual and in-person guests will be able to experience your event seamlessly in online and offline mode.
The venue is famous for its hospitality and top-class event management. No matter what the size of your event attendees, the team at the venue can organize a safe and secure hybrid event.
Conclusion
Singapore, with its fabulously designed and well-implemented high-quality technologically advanced equipment and popular studios, is making giant strides in the hybrid events industry. This country is one of the attractive tourist spots in Asia, the hybrid events studios are going to get advanced even more in the coming days!