There is no doubt that hybrid events are no longer a recent trend. They are the main factor of the events industry.
With the current pandemic, hybrid events have risen to the top and they have surely become an integral part of modern-day conferencing.
If you are planning to organize your next hybrid event in Canada, then we are pleased to inform you that you will get so many quality venue options.
In this post, we are going to be discussing the best hybrid events venues in Canada that will provide a royal experience for your event attendees.
Let's get started!
1. Windsor Ballrooms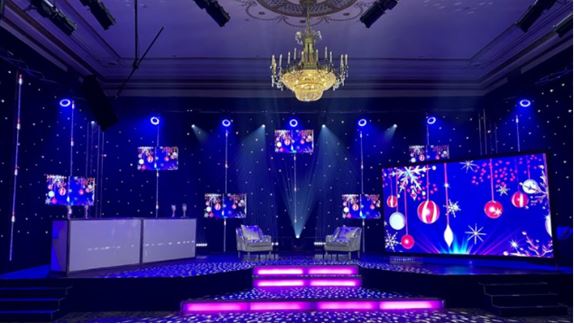 If you are planning to host your next hybrid event in an iconic venue that is situated in the heart of Montréal city, then the Windsor Ballrooms is an ideal venue for you. The managing people at this venue in collaboration with the much-celebrated audiovisual company Eventex have renovated one of their ballrooms into a full-fledged and advanced hybrid events studio.
This new studio has modern and up-to-date technology such as a sophisticated virtual stage, powerful LED screens, and a live streaming platform that will be a delight for both your virtual and in-person guests. It also offers various types of venues for different hybrid events.
2. Cirque Éloize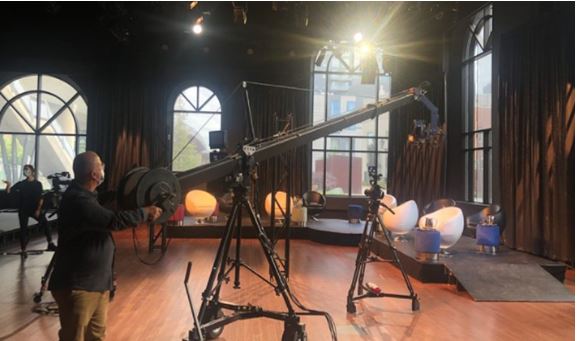 Cirque Éloize is located in the former Dalhousie station which is a historical building in Old Montréal. This venue has a uniquely creative studio that is capable of providing immersive experiences to any type of hybrid event attendees.
With a highly qualified technical team, a director of event production management, and an entire list of webcasting and live streaming equipment's to make your hybrid event into a supreme experience for your attendees.
You can be sure that everything regarding the event management will be taken care of and you only have to focus on delivering the best event possible.
3. Hotel Le Germain Montréal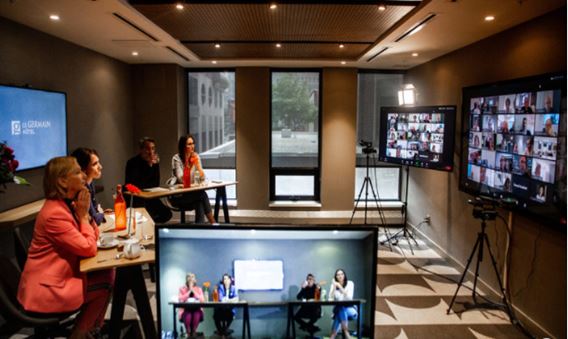 Germain Montréal offers an entire variety of meeting rooms, and each one is dynamic in both its design and appearance. In this venue, the expo studio can host all kinds of hybrid events.
The technological advancements, live streaming and webcasting platforms, and the knowledgeable in-house event planning and production team will be capable of producing a superlative event experience for all the virtual and in-person attendees.
No doubt that this stunning venue is a wonderful setup for all of your hybrid events.
4. Complexe Desjardins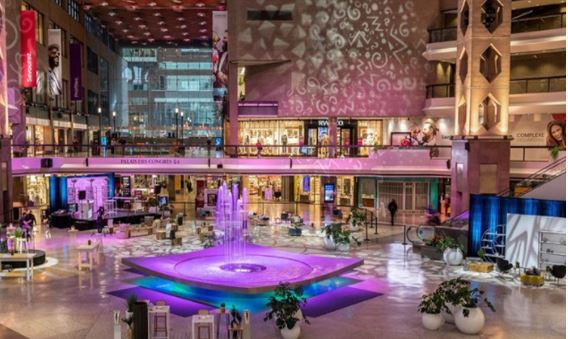 Complexe Desjardins is located in the heart of the entertainment district of Montréal. This is the spot to host your next hybrid event if you are planning for a scenically beautiful venue.
It is super flexible, meaning that depending on the type of the hybrid event, you can customize the space. Also, it enables you to present the event in various forms.
It has simultaneous broadcasting platforms and supreme ambiance zones that will add a lot of spice to your hybrid event.
With this being one of the best hybrid events venues in Canada, it will surely impress your guests and event attendees alike.
5. Le Monastère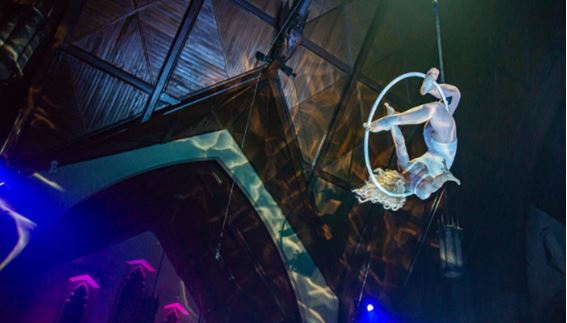 Le Monastère is a non-profit organization that promotes highly unique hybrid event spaces. There are various options available to brighten up your event, and this venue is the pioneer in creating unforgettable experiences.
It all depends on your event requirements in choosing a certain package. For full equipment and expert personal services, you can go for the full event package.
And on the other hand, if you need a particular set of facilities, then the adapted events package might be the right one for you. No matter what package you choose, you will get significant value in everything you plan to do.
6. Toronto Hybrid Event Company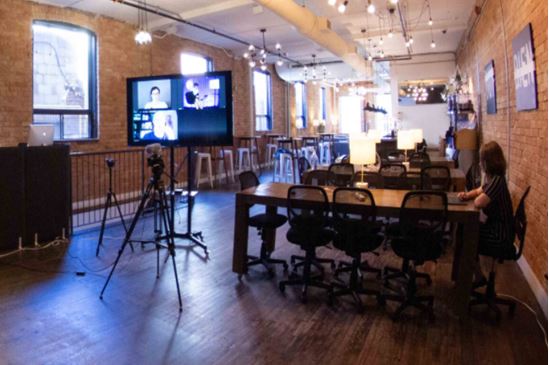 If you want to provide a cohesive experience for your virtual and in-person audience, then the Toronto Hybrid Event Production company would be the best choice. It hosts all types of hybrid events, meetings, and business get-togethers seamlessly and effectively.
It was founded in 2009 and ever since this venue has been steadily rising through the ranks. It is a full-service hybrid event production company that handles all the elements that are needed for virtual and in-person guests.
It will bring to life your creativity both on stage and on screen. Event attendees and guests will be satisfied to the max.
7. Palais des congrès de Montréal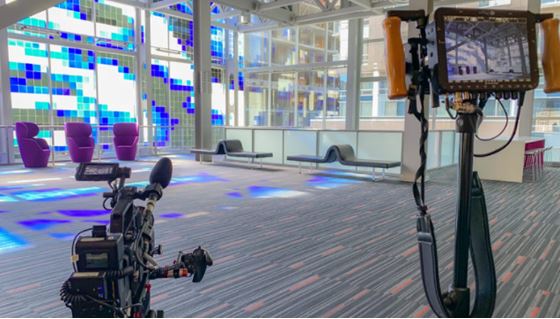 This Montreal convention center is fully upgraded itself to modern high-tech video and audio equipment that can turn any hybrid event into a supreme one. You can fully customize the event including the space so that it can perfectly align with your brand requirements.
This venue is efficiently designed with brilliant architecture. Your virtual and in-person attendees will be truly amazed at its beautiful appearance. You can live stream, edit, record certain sessions or the entire event, and broadcast to various channels.
The in-house event production team will be taking care of all the production work, and as an event organizer, you can only focus on producing the perfect event possible.
8. Fairmont The Queen Elizabeth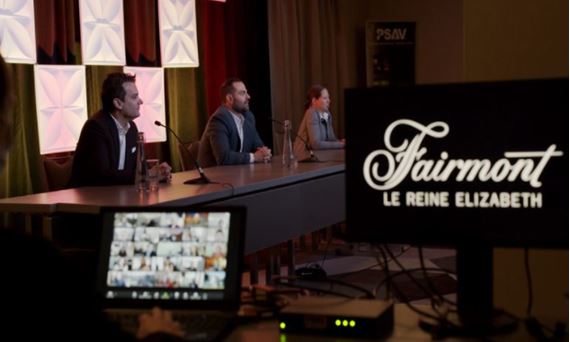 The Saint-Paul meeting room in the venue offers a studio for hosting hybrid events. It has all the necessary equipment you need in a safe and controlled environment. The newly renovated business house situated at the penthouse level has an overall capacity of hosting 220 in-person guests at a time.
It has various backdrop configurations to project your event as scenically beautiful as possible.
The in-house events production team is well versed in the technical side of hosting a hybrid event, and hence you wouldn't face any difficulty after or during the event.
9. TKNL Studios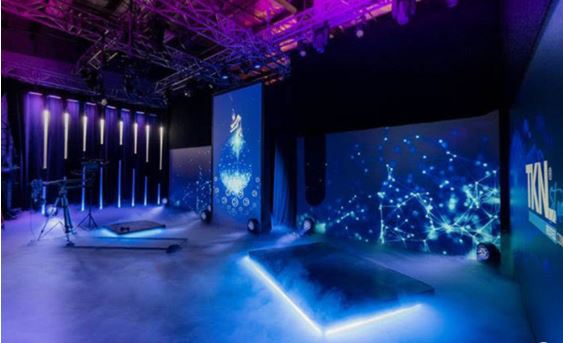 The TKNL Studios have been managed by both event experts and television professionals. It is a unique venue to host impactful hybrid events.
This is the only venue in the entire country to offer event directors, content producers, and event production managers to run your event smoothly. It has updated itself to follow all the pandemic guidelines.
Whether you are a beginner event organizer or you have been doing it longer than you remember, the team at the TKNL Studios will be available to help you in case of any emergency.
10. SB55 Studio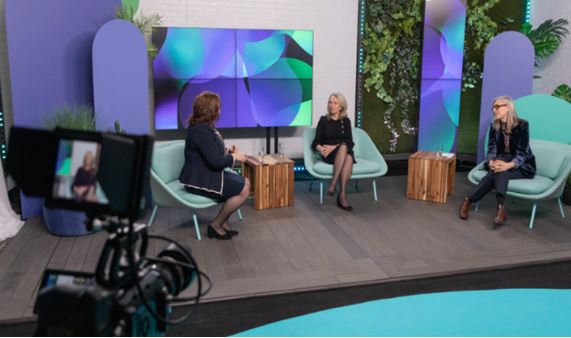 Originally built as a boutique studio, it is renovated recently to equip the venue with the latest technological advancements. It offers a supremely beautiful-looking event space to captivate the Imaginations of both your virtual and in-person guests. With a qualified technical and event production team, you can organize all kinds of hybrid events without thinking about the size of the audience.
Among all the event venues in Canada, this is the only one that offers logistical partner service. It is located in the main area of the city and reaching the venue won't be an issue.
With the powerful live-streaming capabilities, your virtual audience will have a smoother experience in viewing your event.
11. Encore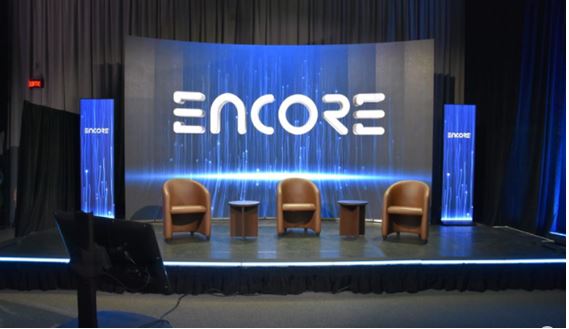 Encore is not only an event space, but it is a huge brand and they are the global leaders in event planning and audiovisual technology. This is also the company that provides more than 2300 hybrid event venues all around the world.
Whether you need high-tech equipment, a solid live streaming platform that streams to various channels, or highly skillful event production and management services, Encore got you covered.
No matter the type of hybrid event you plan to arrange, Encore has a perfect solution that meets all of you and your attendee requirements.
A rich-looking venue with too good to be true capabilities!
12. Edmonton EXPO Centre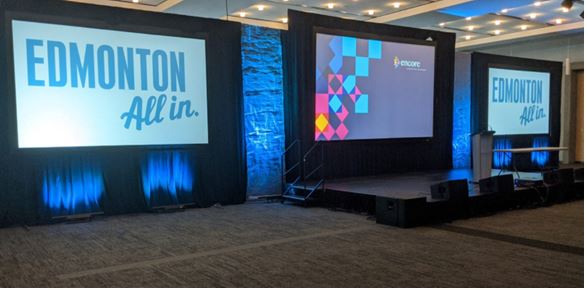 The Edmonton EXPO Centre is fully prepared with all the safety guidelines that will enable the in-person guests to be in a secure environment. This venue provides a customized hybrid event experience for each type.
It uses the Encore presentation stage to provide an immersive experience for your virtual attendees. The space is equipped with state-of-the-art technology to host a truly magnificent event. From planning your event to successfully organizing it, you will get complete expert support and guidance.
You can access everything you need under one roof. The live streaming capability in this venue ensures that your virtual attendees view the best-in-class event production.
13. Ontario and the University of Toronto Scarborough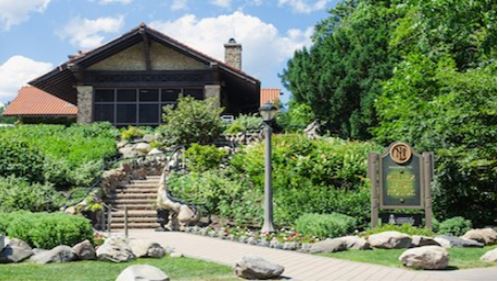 This venue is located in the beautiful and picturesque Highland Creek Valley, and your guests and attendees will be stunned by its hybrid event management. With its marvelous appearance, the Ontario and the University of Toronto Scarborough event space is one of the best hybrid events venues in Canada for sure. It is a popular and sought-after venue for local and international events of all sizes.
The friendly conference and events management staffs have years of experience in delivering top-notched events. They will understand your event needs and will customize the package accordingly.
It has over 30 meeting spaces to offer to its customers.
14. Humber College Conference Services & Accommodations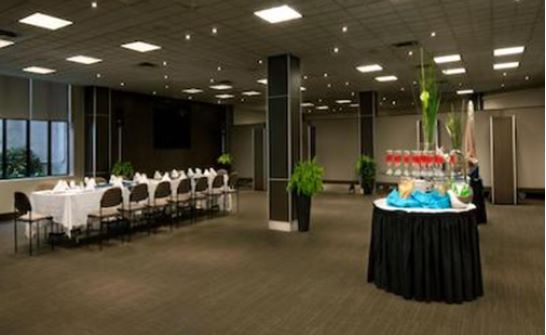 The Humber College Conference Services & Accommodations is one of the popular venues in the Ontario district. It is located very near to the Toronto airport, and the venue provides a perfectly stimulating environment for you to create a worthy hybrid event full of mind-blowing experiences.
This event venue offers several lecture theaters, banquet halls, and board meeting rooms and according to your event type and brand demands, you can choose anything. Among its luxurious options, you'll also get affordable packages for both additional services and event arrangements. The in-house team will provide all kinds of services starting from technological and audiovisual support, to onsite catering facilities to keep your guests in a peaceful mental makeup.
15. Vancouver Aquarium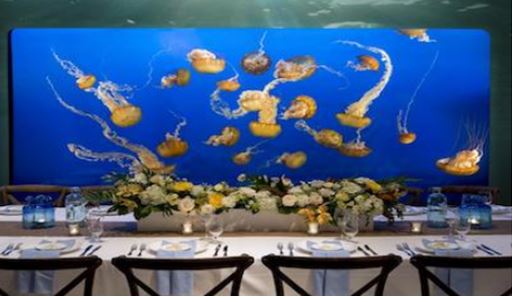 The Vancouver Aquarium is voted as the best attractive venue for international and local hybrid events. It is an intriguing venue to organize your next event.
After the renovation in 2014, the event space can now host up to 2000 in-person guests. With its vast space, you can put together any hybrid event without once thinking about the total number of attendees.
7 different event spaces can be utilized for both corporate and private events. There is no doubt that it is an out-of-the-box venue that will delight any guest.
A superbly beautiful place with all the modern technology!
16. BMO IFL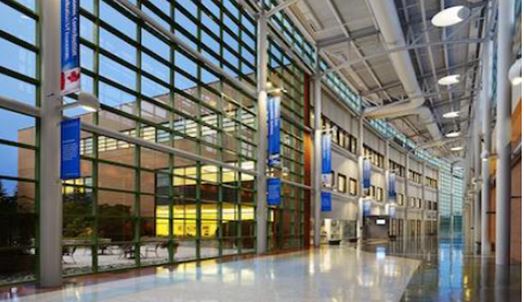 It is a venue that is one of the best hybrid events venues in Canada and specially designed for corporate events. The facilities at the event spaces are truly the best in class and it is capable of hosting events of all sizes.
It has a capacity of having 450 guests at the same time, ensuring all the safety guidelines are followed to the letter. With 44 different meeting rooms, you will have a vast array of options to choose from.
This uniquely designed venue will provide a scintillating experience to your event attendees for sure.
17. University of Regina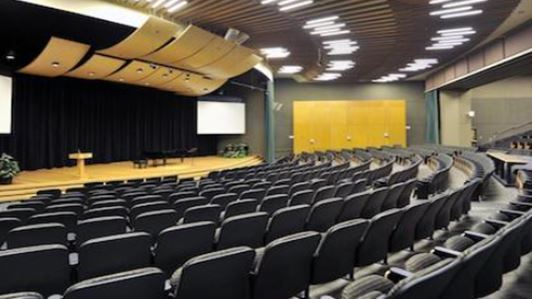 With its massive event spaces and various package options, the University of Regina is the most suitable place for organizing all types of events without thinking about the audience size. The top-quality event management and production services will ease your mind into focusing on delivering the greatest event possible.
The state-of-the-art technology and audiovisual equipment will give your virtual and in-person guests a fabulous hybrid event experience.
18. Vantage Venues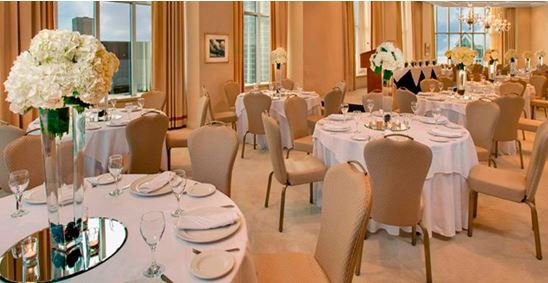 The Vantage Venues has several stunning viewpoints that will take you through various mountains and scenically beautiful spots. Apart from that, the multi-purpose event spaces and rooms will be available for the event planners with highly experienced event management and production team to take advantage of.
Every space in the venue is equipped with advanced technology and equipment to help you organize unbelievably good hybrid events. It is located in the heart of downtown Toronto and reaching the venue won't be an issue for your in-person guests.
Whether you are planning to host your next corporate hybrid event or you want to have a private gathering in the downtown Toronto area, it is a perfect venue!
19. Dalhousie University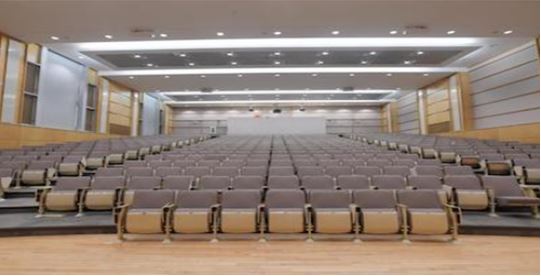 All types of events and gatherings are welcome at the DALHOUSIE UNIVERSITY event space. This venue is situated minutes from the local attraction and when you look at it for the first time, you will be mesmerized by its beauty. It is the one-stop event space for all of your hybrid events thanks to the onsite audiovisual services and a wide range of meeting space options.
With these vast choices, you can easily choose the one according to your brand requirements.
It has everything you need to host phenomenal hybrid events that will create a great impression among your guests and attendees.
Conclusion
Our comprehensive list of the best hybrid events venues in Canada will be of great help to you in choosing the best venue that meets all your needs. With the rise in hybrid events venues, it is evident that hybrid events are the new normal and it is here to stay.