Feedback is an essential development and improvement tool.
Understanding how your attendees are feeling about your virtual fair or virtual trade show is essential when improving user experience for the future and the more constructive feedback the better. No feedback is bad feedback because even if it is negative it allows you to understand the areas you need to work harder on next time. The problem is, getting feedback from attendees can be difficult, particularly if you are looking for something more in depth because it can be time consuming and no one wants to interrupt their event experience.
That's why we came up with a feature "Event feedback form", that triggers automatically at the time of leaving asking the people to provide feedback and collect the data.
1) Event Feedback Form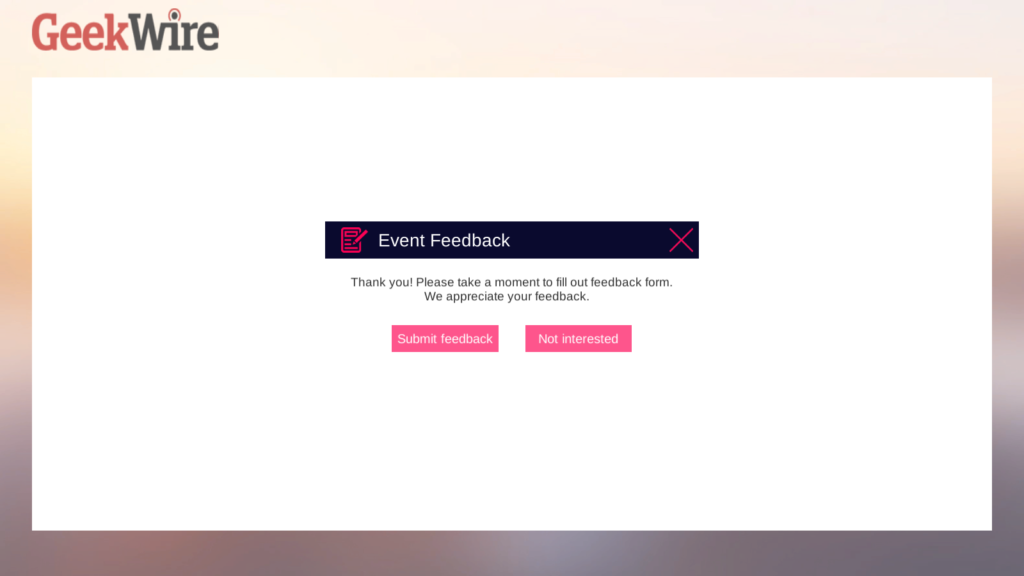 2) Feedback About