HexaFair is excited to announce, we have earned a badge from SourceForge, one of the leading B2B review platforms in the world. HexaFair has been recognized as a Top performer in Sourceforge's winter 2022 Reports.
We are very proud of our team of experts to make the event with seamless integration. The key highlights of HexaFair customer feedback show:
Overall ratings – 4.7 / 5
Ease – 4.4 / 5
Features – 4.8 / 5
Design - 4.3 / 5
Support – 4.8 / 5
We are very grateful to be named as Top performer on Sourceforge because this recognition represents the voice of our customers from using HexaFair to improve their business.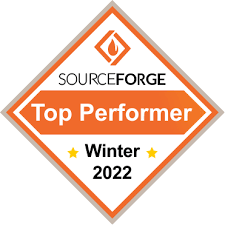 Why we are recognized as Top performer
Here are some of the comments about our platform 
"The best virtual Tradeshow Platform which I ever participated in, Easy to use, Best 3D virtual or Hybrid platform for event organizers and event exhibitors and participants"
"It was easy to use, engaging, and a seamless experience for the entire audience. The entire support was on call 24*7 to make the event successful.
Thank you for everyone who has reviewed HexaFair and made us proud. 
HexaFair, an all-in-one 3D Virtual & Hybrid events platform for Events, Conferences & Summits, Fairs & Exhibitions, Careers & Job Fairs, Trade Shows, Industry Expos & Community Networking Meets. For more exploration. Book a demo now.