Malaysia is known as one of the top business and cultural hubs of Asia. This beautiful country makes it super easy to host all kinds of hybrid events thanks to the high-quality equipment and highly skilled event production professionals.
In this post, we are going to be talking about the 10 best hybrid events venues in Malaysia.
We are sure that your virtual and in-person guests will be thrilled to attend your event for sure!
Let's begin!
1. Evenesis Malaysia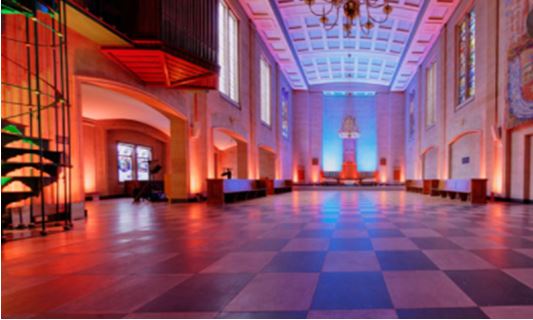 The Evenesis Malaysia is an all-inclusive hybrid events venue that is fully furnished with best-in-class audiovisual equipment and the technological advancements to host your event in perfect shape. Both the in-person and virtual guests will get a tremendous difference in event experience, thanks to the event managers at the venue.
Although it hosted its first hybrid event in 2020, Evenesis quickly rose to prominence.
If you are planning to host your next hybrid event in a highly innovative space and wow your guests, then this is your best bet!
2. Kuala Lumpur Convention Centre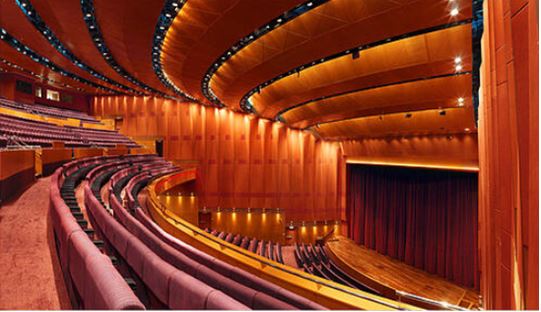 Looking to host your next hybrid event in a vibrant and flawless venue dedicated to delivering top-class performance, then the Kuala Lumpur Convention Centre is the right venue for you. The venue is committed to sustainability, meaning that it uses environment-friendly things in all of its events.
It offers venues that are pretty well equipped with modern-day technology and professional quality added effects to make your hybrid event a colorful and meaningful one. The center offers more than 30 event spaces that include conference halls, meeting rooms, ballrooms, and a large theater.
A standby audiovisual IT team will be available to assist you throughout the event.
3. TGV Cinemas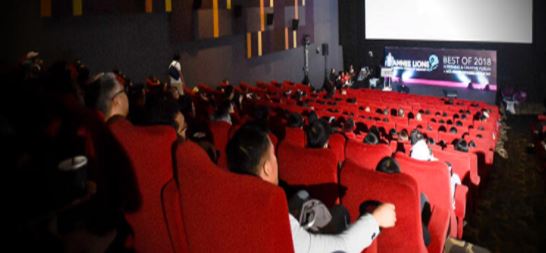 You are tired of typical hybrid event venues and yet you need a spacious venue filled with modern technology and equipment. If this is the case, then this venue will perfectly suit your needs. It is a luxurious theater that can host any size of hybrid event with ease.
Situated in the center of Kuala Lumpur, event planners can plan their event in one of the two indulge halls or in the theater itself. When you host your event in one of the indulge halls, you will get a personal waiter, reclining chairs, and a supremely delicious dining menu.
If your event is solely focused on projection, then you can make use of the theater itself.
It will provide the ultimate audiovisual experience for both your virtual and in-person guests.
4. Mandarin Oriental Kuala Lumpur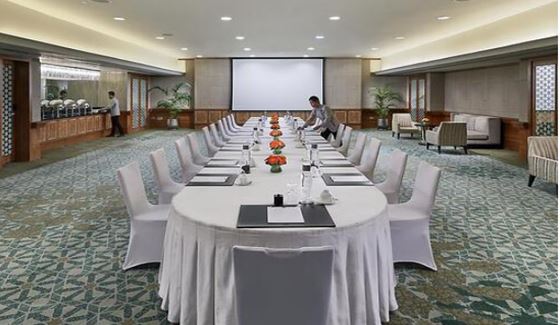 The Mandarin Oriental Kuala Lumpur is situated in between the picturesque Petronas Twin Towers. It offers event planners 15 different meeting rooms and event spaces to choose from.
The dedicated events management team will be available at the venue to assist you in every step of your event hosting journey. The venue is very near to the mainairport and that means, your guests won't have to go too far in search.
Also, you get a variety of meeting packages to choose from, and based on it, the related elements can be added.
5. Glass House at Seputeh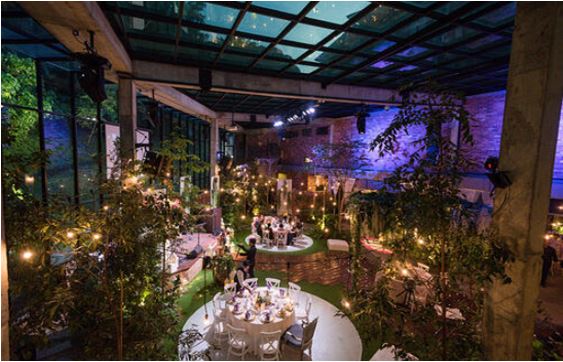 This is an unconventional yet elegantly designed venue full of feel-good factors. It is one of the best hybrid events venues in Malaysia.
It features floor-to-ceiling glass windows, greenery, and an open hall space to make your event a majestic one. This venue offers 3 different event spaces and all of them are outdoor spaces.
You can book any one of the three spaces or you can take the entire venue for hosting larger hybrid events.
With the outdoor-focused space, you can host a truly unique event that is full of value for your guests.
6. Zell-V Wellness Hub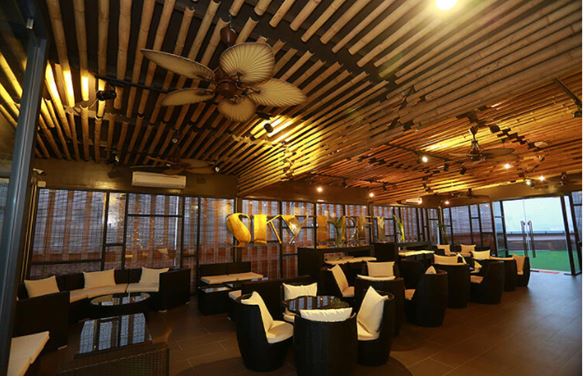 The Zell-V Wellness center not only offers health, fitness, and beauty-related services, but it also features 5 uniquely designed venues that are perfect for conferences, business meetings and conferences, and all kinds of corporate and private events. The outdoor spaces are unique in themselves thanks to their 360 degrees of the city view.
This is a favorite venue for top brands in Malaysia and you will truly be amazed at its wonderful event-related services and hospitality. The technical and production teams are there to help you during the event.
Official website of Zell-V Wellness Hub
7. CHAZE at Marquee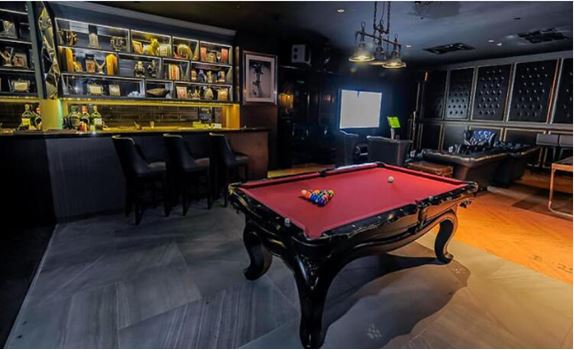 If your next hybrid event's main focus is networking and breakout sessions, then you cannot find a better venue than this. The popular space in the entire venue is its living room, which features a dance floor, LED walls, a powerful virtual stage, and the best seating facility.
Its modern technology and sleek design will be a surefire wow factor. The event spaces also offer secret private rooms to arrange for more intimate hybrid parties.
Above all, the events management team at the venue is super knowledgeable and will be at your service throughout the event.
8. Royale Chulan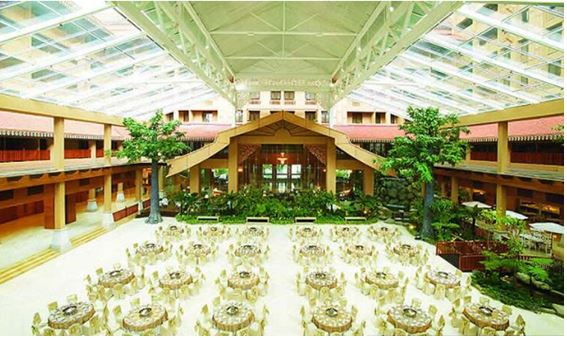 The Royale Chulan perfectly blends tradition with modern technological advancements to produce significantly valuable hybrid events. It is the most sought-after event space in Malaysia.
This 5-star hotel has fabulous event spaces infused with marvelous design and high-tech equipment to make your event a terrific experience. Event planners have the option to choose either the renowned glass ceiling Tamang Sari Grand Ballroom, the Taman Mahsuri Courtyard, or the other 17 meeting and event rooms.
Apart from that, event planners can also offer international or local dishes and delicacies to make the day a memorable one for in-person attendees.
9. Kuala Lumpur Bird Park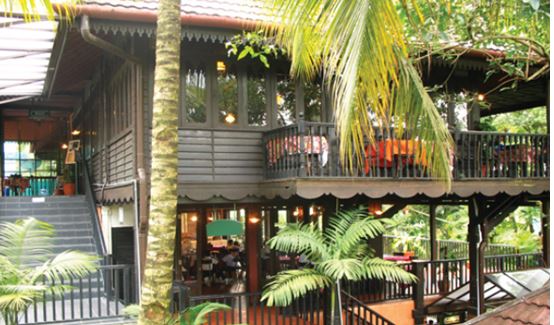 If you are in search of a unique and tropical venue to host your small-sized hybrid events, then the Kuala Lumpur Bird Park would be an ideal venue. It offers event planners 4 different spaces and each one is stunning in its way.
Along with the 4 spaces, you also have an Amphitheater that can comfortably host up to 300 guests at once. There are several meeting packages you can select from and no matter what you choose, the personals at the venue won't compromise the overall quality of the event.
10. Samira by Asian Terrace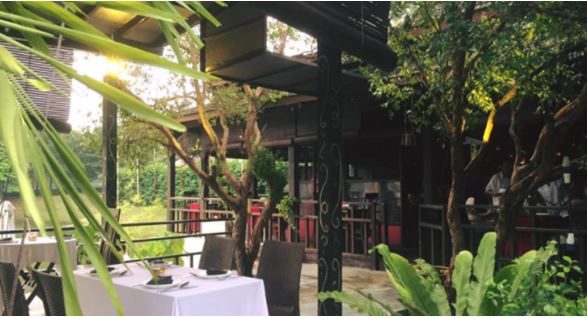 It is well-known among the locals as the top-quality restaurant that offers so many intuitive technological advancements for hybrid events. With a beautiful and scenic backdrop, you will be able to provide a sensational visual experience for both your virtual and in-person guests.
Samira is situated in a private park inside the city, offering event planners a quiet outdoor event experience.
The ambiance of the place can be customized according to the brand requirements. You can host 200 guests at a time in the space.
The onsite event planning team will take care of everything from the right audiovisual setup, lighting effects, camera setup, and catering to make sure that your event provides a smoother experience for your attendees and guests alike.
Conclusion
Our 10 best hybrid events venues in Malaysia would have given you a clear overview of the kind of royal experience you will get. There is no doubt that this country is becoming a rock star in the hybrid event industry!