Speak up your Mind and the best way to make it reach the desired person is through Polling!!
With more people working from home than ever, event organizers face new challenges in keeping their audiences engaged. Virtual events must go beyond a simple webinar or live stream and offer attendees an engaging event experience.
Livepolling is an effective way to engage your audience in virtual events.Engaged audience members participate more, learn more, and are happier
HexaFair is happy to announce that we have now developed our own Polling, Q&A, Survey and Session Rating in our Platform replacing our Third-party service provider – Sli. do.
With HexaFair's new improvements organisers could collect,
Valuable data that can be used in real-time or post-event.
Use polls results to shape future events
Gather input from stakeholders.
Valuable feedback and inputs for improvement
The attendees could now easily cast their votes for the polling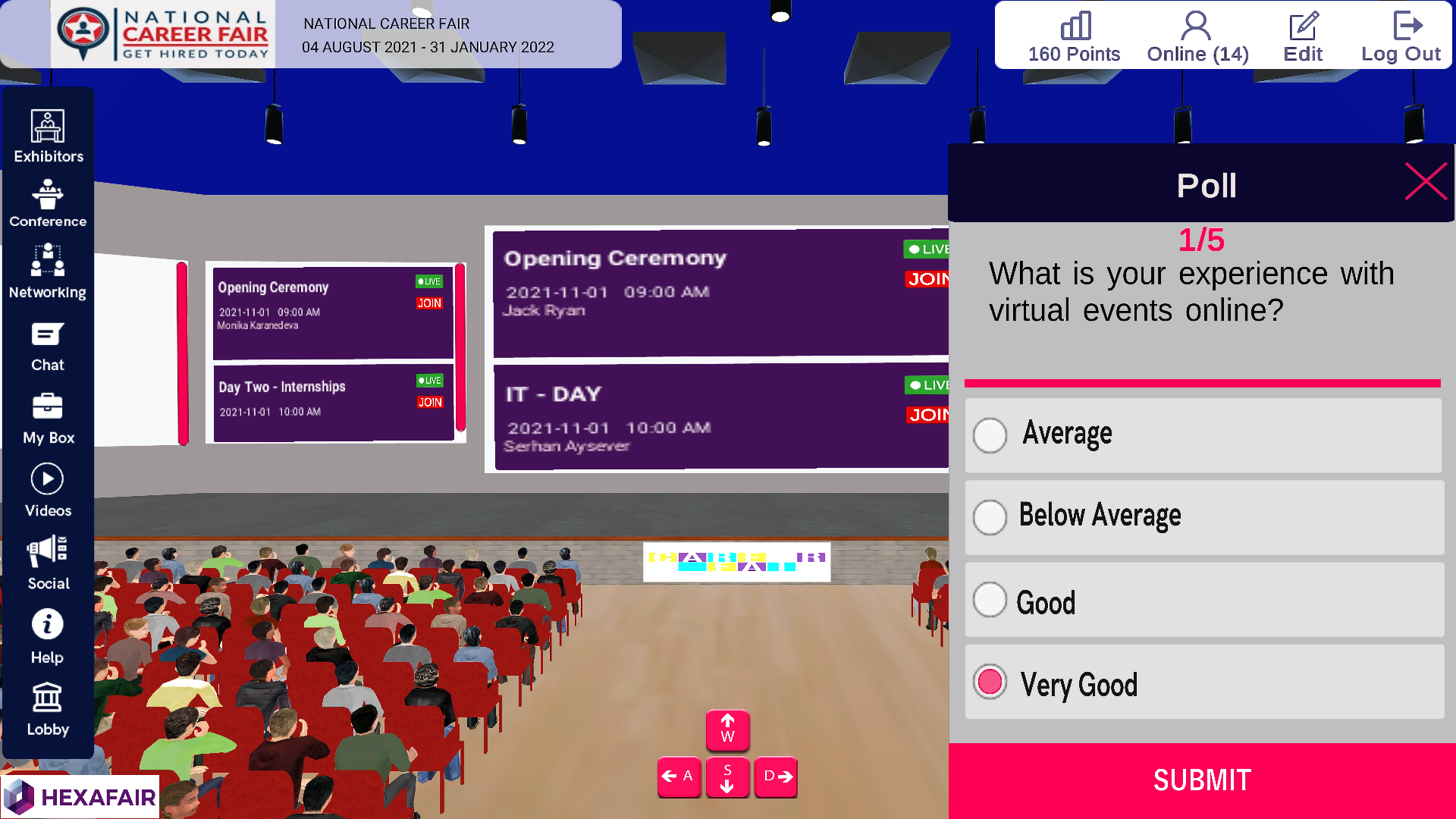 Attendees could participate through Q & A with the sessions speakers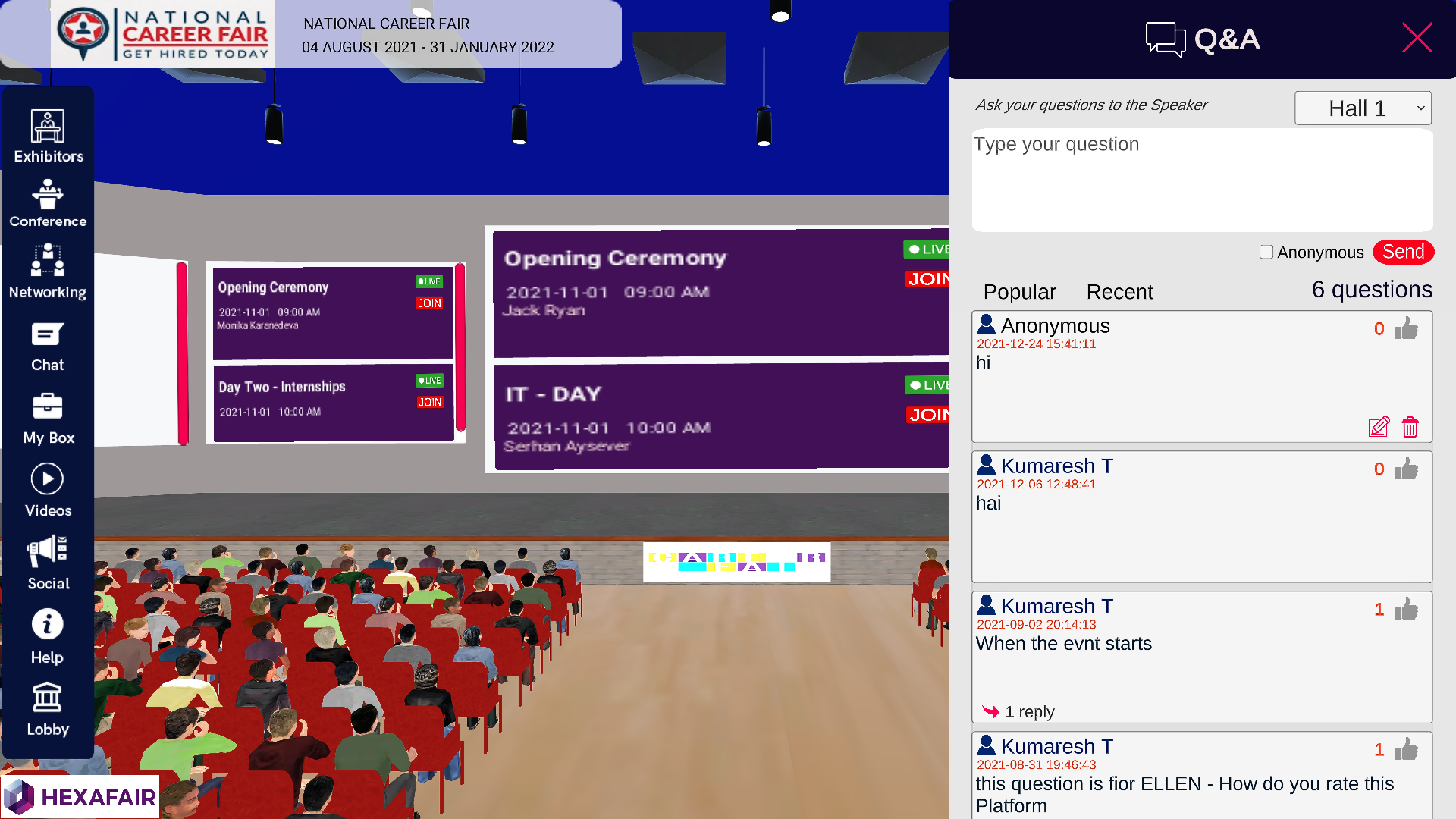 Attendees could rate the session according to their satisfaction of the event.