HexaFair is excited to announce it has been named "Users Love Us" by G2 Report. We are thankful to all our users and reviewers for taking the time to acknowledge our efforts and the support they have for us. 
 
This effort continues, with plans for our platform development and we remain responsible for the growing needs of our partners. 

Why were we recognized for this badge?



In the G2 report, we have received HexaFair reviews from verified users. HexaFair user ratings from G2 are,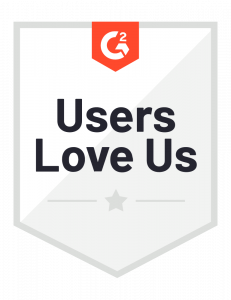 Ease of Use – 9.2

 / 10

 

Quality of Support – 9.8 / 10

Ease of Setup – 9.0 / 10

 




 




G2 is the largest and most trusted peer-to-peer review site. It leverages more than 1.3

1.3

million user reviews to provide better purchase options. It is an incredible honor to receive such a badge from G

2.

 
Happy to hear wonderful comments about our platform



"Incredible platform to start an online event. Our client took great pleasure in the experience" 
 
"User-friendly & Amazing UI/UX helped teams & users" 
 
"The structured representation way was something that astonished us" 
 
"It is similar to offline while in online mode. Very close to virtual reality" 
 
"The virtual and exhibition halls are excellent. It's great to add products, brochures, and videos" 
 
"Excellent customer and technical support from the HexaFair team. Also, the platform is awesome" 
 
The badge received from G2 is determined by the opinions of the individual and the customer on their own experience. 
HexaFair, an all-in-one 3D Virtual & Hybrid events platform for Events, Conferences & Summits, Fairs & Exhibitions, Careers & Job Fairs, Trade Shows, Industry Expos & Community Networking Meets. For more exploration. Book a demo now.