Virtual fairs planning is the perfect way to avoid the hefty costs and hassles of an annual or bi-annual physical exhibition. Here are a few Guides on how virtual fair platforms are helping businesses achieve their goals faster.
Attracting Visitors:

With email marketing, social media tools, etc., virtual fair platforms can promote exhibitions across multiple channels and attract new visitors to the event.

Streamlining Registration Process:

Enabling registration forms on the virtual exhibitions website or landing page; helps potential attendees to register to the fair & submit key information instantly online.

Presenting Your Event Online:

There are many channels that you can use to promote your event. Like YouTube videos, company websites, email marketing, social media pages, etc.

Maximizing Your Virtual Fairs Experience:

Ensure that you have a live video streaming service & on-demand content provision for both presenters and attendees.

Gamification:

Planning games, contests, and prize giveaways encourages audience participation and boosts engagement.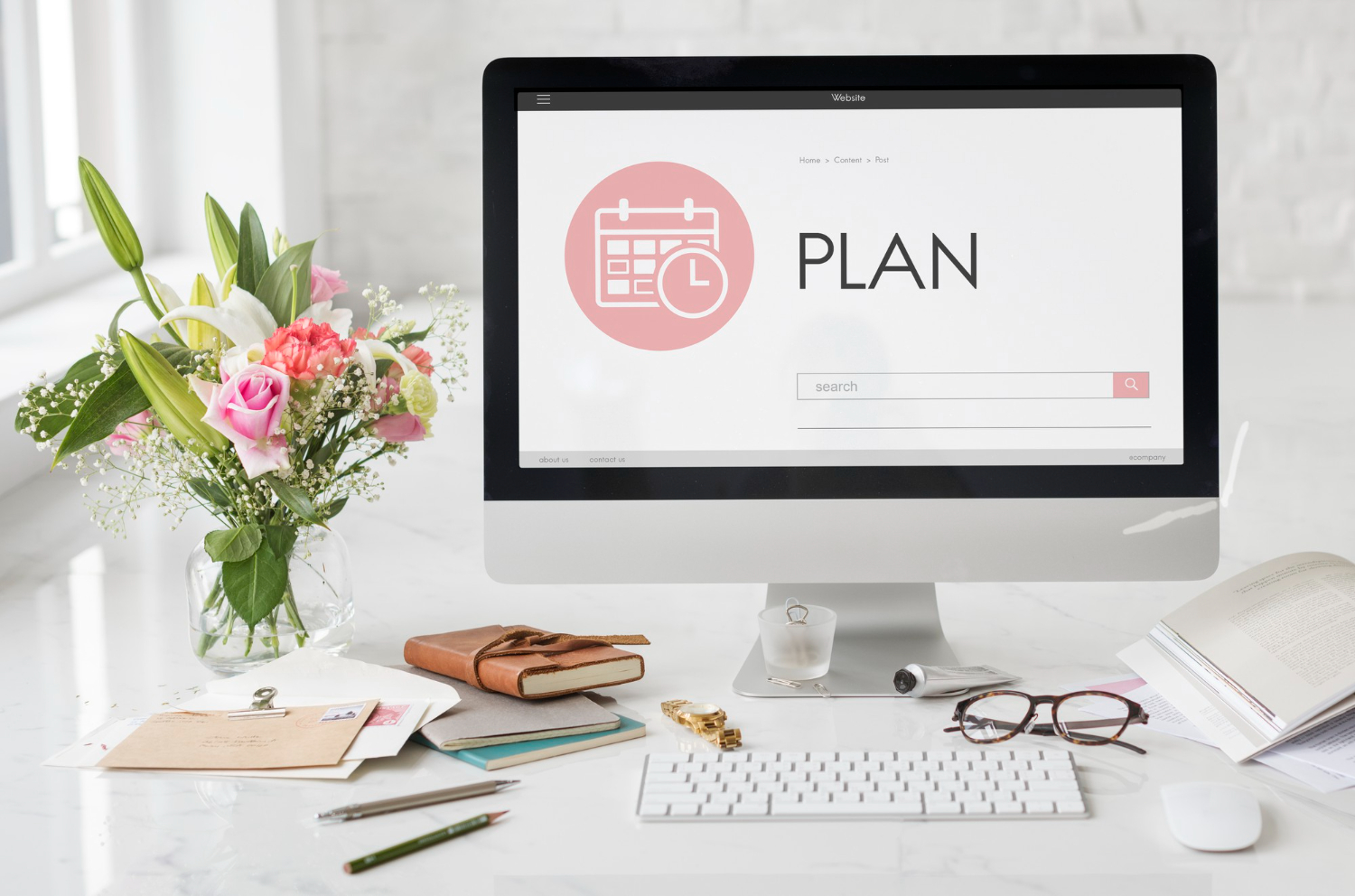 Virtual Fairs Planning: Understanding the Event Contingency Planning
Event contingency planning is a strategy that helps virtual fair organizers and exhibitors prepare for all possible complications and risks that may affect the success of an exhibition.
Some of the risks include:
Lack of audience interest in virtual fairs participation.

Climate, weather & network issues prevent the audience from attending the event.

A competing event taking place at the same time as yours.

Poorly planned venue disruptions such as power outages or lack of internet access.
Thinking Ahead: A Glimpse into Understanding the Possible Setbacks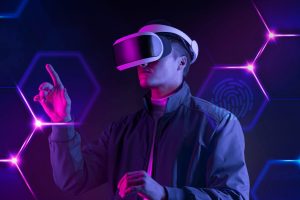 However beautiful and engaging your virtual fairs planning might be, there still exists a minor risk factor in achieving your goals.
Online exhibition software & teams are experts in their space and hence would give their 100% in creating long-lasting virtual fairs experience for the audience.
But, keeping both internal and external scenarios in mind, here we share a few points that might cause setbacks in the planning. Also, have a look on the virtual fairs guide for hosting your event here.
Limited In-person Attendance
With the pandemic around, we have seen and experienced severe restrictions everywhere. Event planning, hosting special exhibitions, seminars & conferences has become a challenge now. Learning the intricacies – the virtual fair platforms have launched hybrid fairs that support minimum in-person attendance and unlimited virtual participation.
With frequently increasing cases, practicing safety at every step has become a priority. Government and Industry leaders have formulated strict guidelines which, made event hosting even more complicated. Virtual fairs today are a perfect solution that allows people to connect & engage seamlessly even in these rough times.
Reportedly in many cases, audiences have cancelled their plans to attend in-person fairs. Hybrid events, a blend of in-person and virtual fairs, allow restricted in-person participation and extensive virtual attendance. Also, people who miss the in-person fair can now choose to attend the virtual exhibitions from the comfort of their homes.
Live Testing & COVID Certification
Today, exhibitors and event planners are making it mandatory for COVID testing and certification. Only the vaccinated audiences are allowed to enter the live event.
Virtual Fair Cancelation Strategies
Numerous factors can affect your event hosting. To steer clear, exhibitors must ensure to contract flexible cancellation policies with the virtual fair platforms.
People are greatly awe-struck by the pandemic, which is leading to unexpected dropouts from virtual fairs. Even a common illness today is holding the staff back from attending the exhibition and performing their duties. So, as a backup plan, employing virtual fairs service providers for quick staff replacements & on-demand arrangements is considered the best practice.
Changing Weather Conditions
Climatic conditions play a crucial role in hosting virtual exhibitions. Harsh weather might disrupt networking and lead to fair cancellation's an online exhibition software, having a plan b ready for continuing the event is essential.
Handling the Technical Issues
Event technology plays a crucial role in making virtual fairs a great success. Without the right technology, it is impossible to execute virtual exhibitions effectively. The best online exhibition software will have experts on board to resolve technical and network issues instantly. Get the virtual fairs timeline checklist here.
Maintaining Health Standards
COVID vaccinations, safety kits and guidelines are a few common tips. Additionally, having a health insurance plan is also recommended for the hybrid fair's audience. The online exhibition software can guide you through a perfect health plan for extensive safety.
Preparing for Security Breaches
On the virtual fair platforms, all the data transfer happens online. As such, it becomes essential to maintain the security of the virtual exhibitions. To avoid cyber threats, having experts on board who can deal with the security contingencies is crucial.
Online exhibition software: Virtual Fairs Planning 2022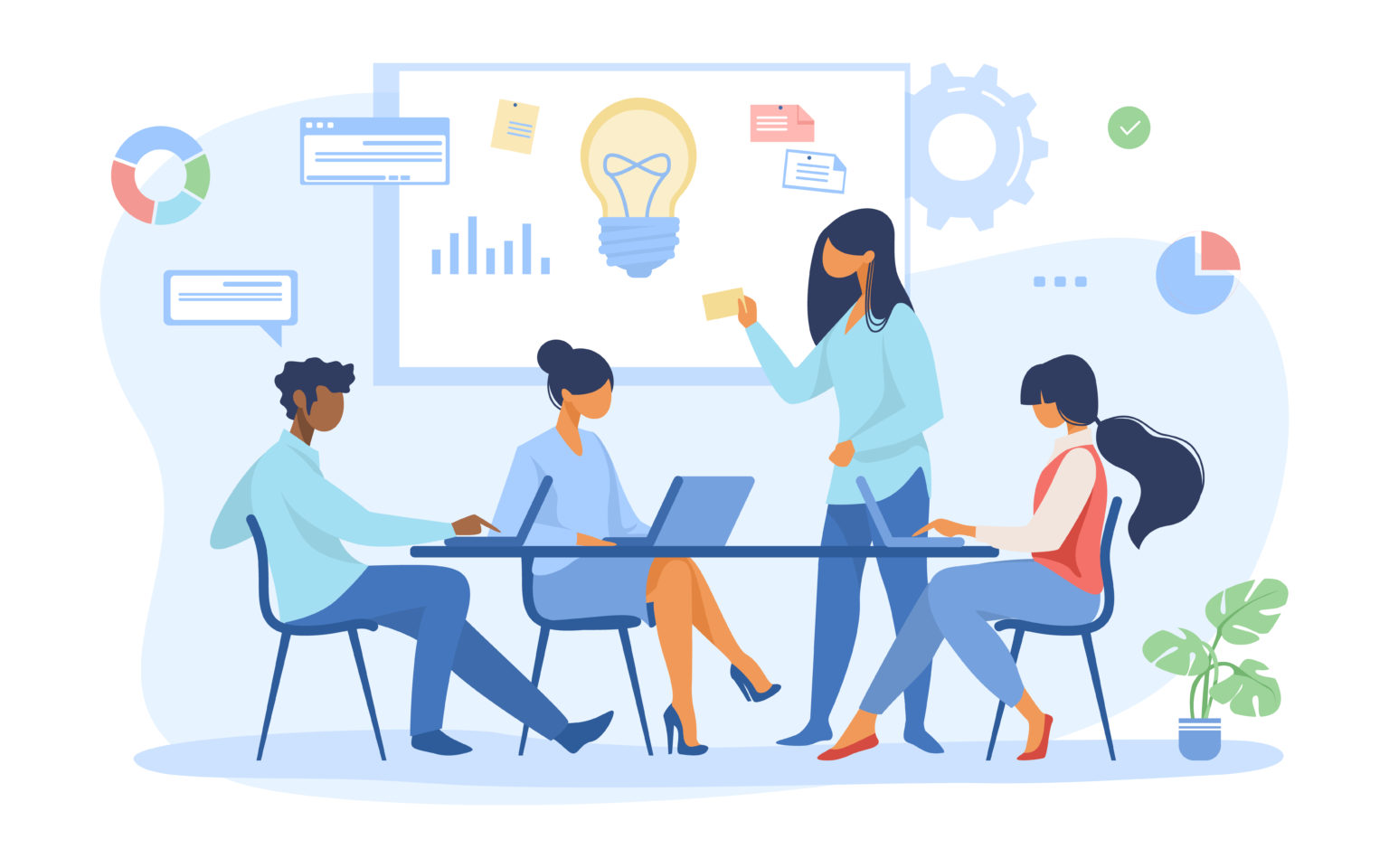 Business team discussing ideas for a startup. Leader speaking at the board with notes and lightbulb flat vector illustration. Corporate meeting concept for banner, website design or landing web page
Business team discussing ideas for a startup. Leader speaking at the board with notes and lightbulb flat vector illustration. Corporate meeting concept for banner, website design or landing web page
In this guide today, we present you with crucial data on virtual exhibition planning. Online exhibition software being a trendsetter, definitely can be considered the future of the events industry.
So, here we present the virtual fairs planning checklist for your knowledge. Read on.
Find Out about Virtual Fairs Planning
1. VR – Creating Next-level Experiences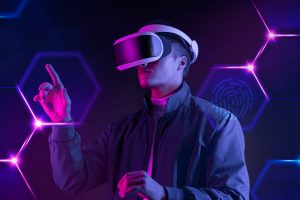 Assuredly, virtual exhibitions can be taken as the best solution to host events in these rough times. The online exhibition software is designing spectacular fairs with the support of advanced technologies & expert teams. In case the live events get cancelled due to unexpected issues, the on-demand support teams can help you adapt to virtual fairs instantly.
HexaFair is one of the best virtual fair platforms which can help you set up an event in days and within your budget.
Get more information with our virtual exhibitions planning checklist & virtual exhibitions planning guide.
2. Discussing with the In-person Venues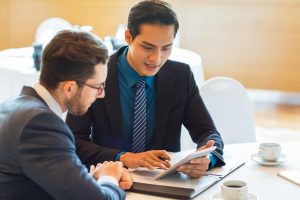 For hybrid fairs, exhibitors must plan and discuss in advance with the in-person venue owners regarding safety protocols, the latest guidelines, cancellation policies, travel arrangements, bookings etc. Learning about the support they provide alleviates a lot of stress and helps set up the event smoothly.
3. Get Support from Virtual Fair Platforms Service Providers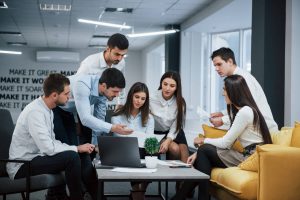 Virtual fairs are new, so it is advised to stay prepared for event contingency planning. Taking timely guidance from the right source can help exhibitors in numerous ways. Whenever you feel that things are going beyond the limits, handling them becomes a challenge. The virtual fair platforms service providers are people that can support, manage and plan new strategies instantly and drive your fairs to success magically.
4. 24*7 Support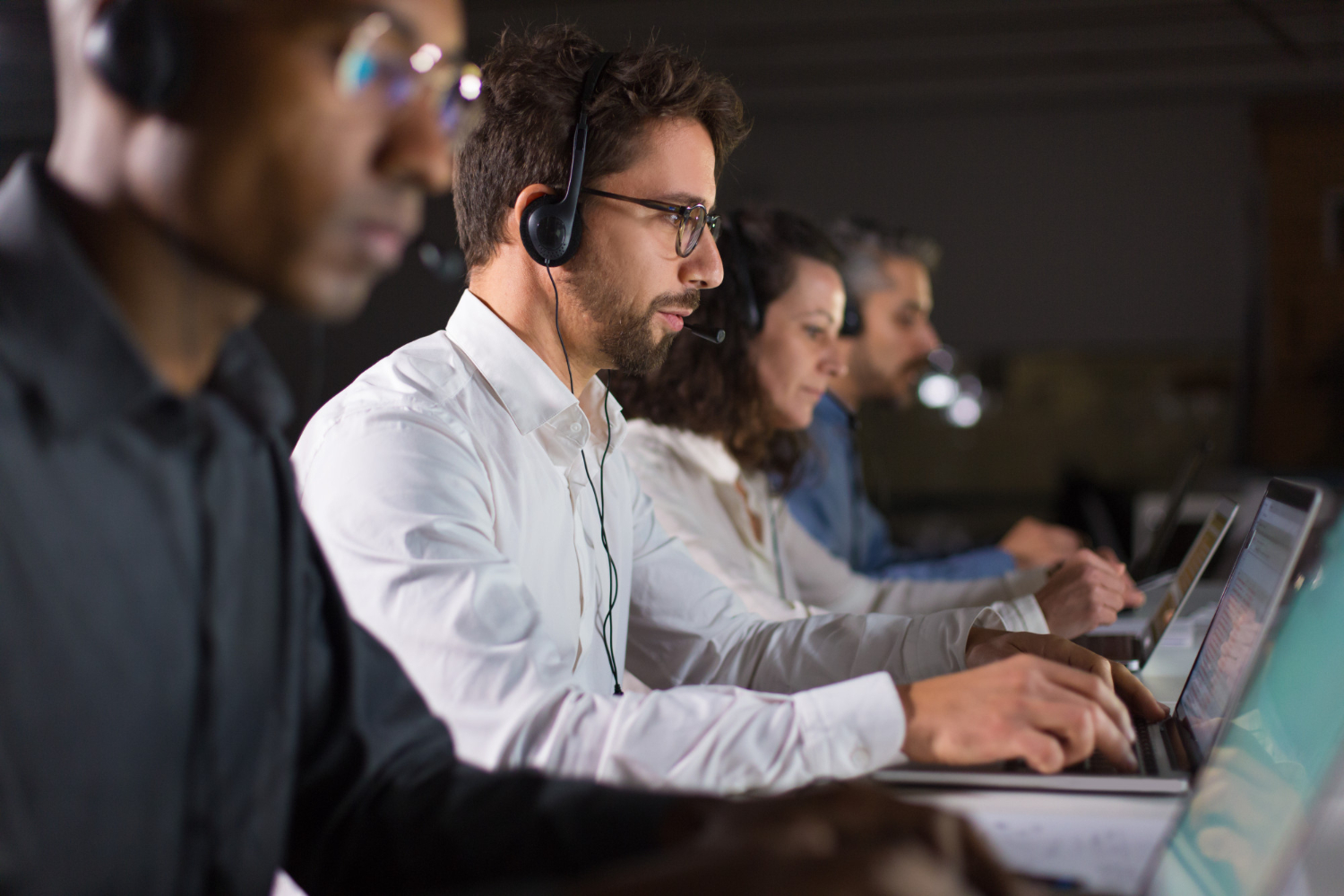 Support teams resolve queries and issues instantly without the need for exhibitors and sponsor direct involvement. So, here is the support you will need for your exhibition.
Technical experts to handle software glitches instantly.
Support teams to handle live chats and emails.
With the best support by your side, you can also keep a pre-check on future intricacies
5. Plan-B: Having the Right Alternative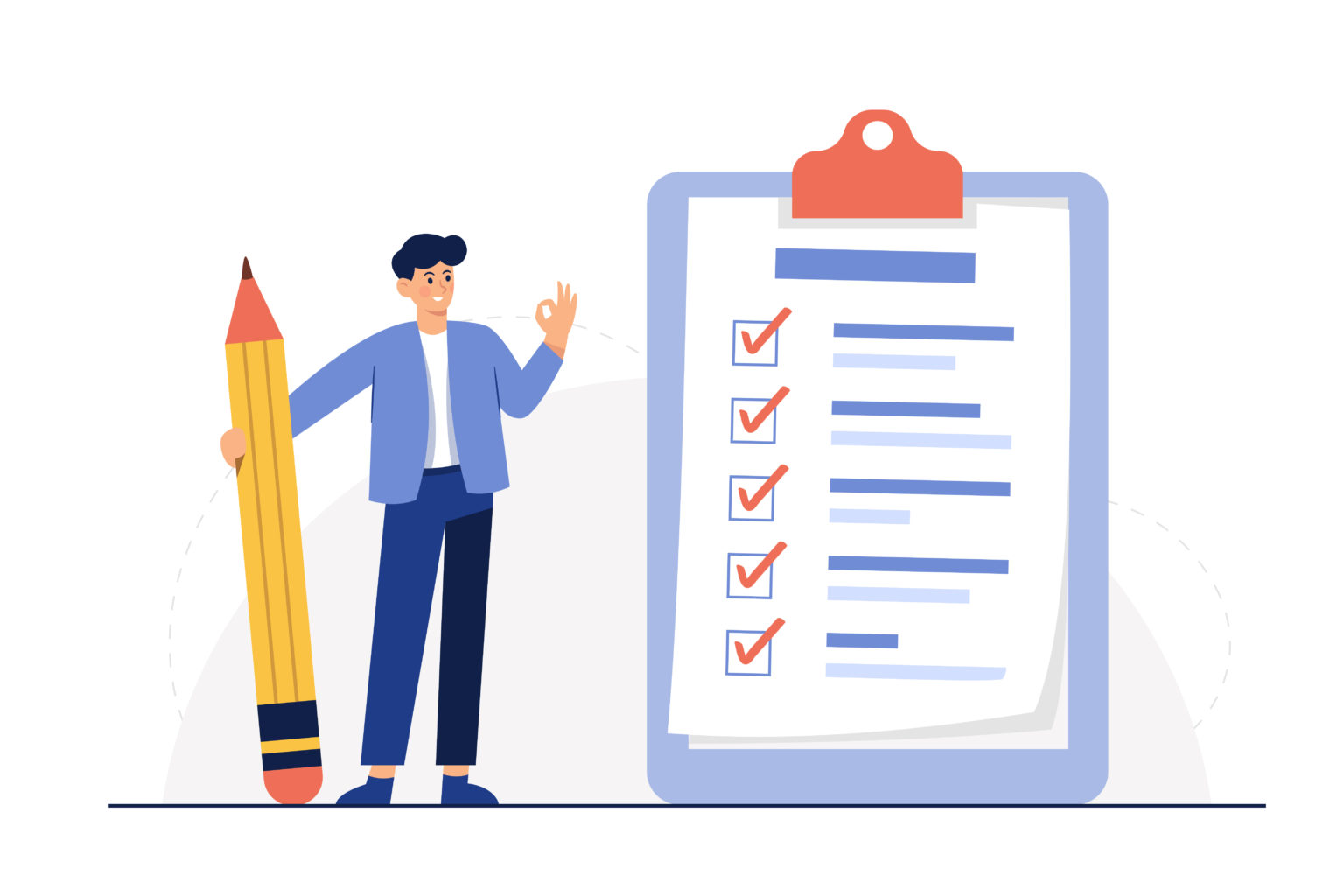 With technology, events might face unexpected issues at any time. Having an emergency fix team helps resolve all technical glitches instantly.
Though not very often; but sometimes your virtual exhibitions might experience a severe issue that can force you to search for other open alternatives.
In such circumstances, having a plan b ready is essential. Like alerting & driving your audience to a new platform, planning effective strategies to make the shift easy etc.
6.Virtual Exhibitions: Plan Ahead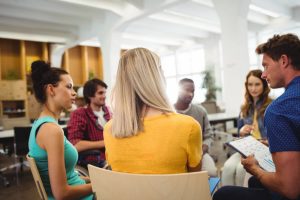 Experts say a good backup plan must also have a backup. Complicated; Isn't it? So, here is the twist! With the best online exhibition software by your side, you might never think about event contingency planning.
But having a backup plan added to your virtual fairs planning checklist not only saves your day but also helps your sponsors, audience, clients and stakeholders greatly.