Go to HexaFair Website – Pricing Menu – Choose the Plan and Click BUY Button.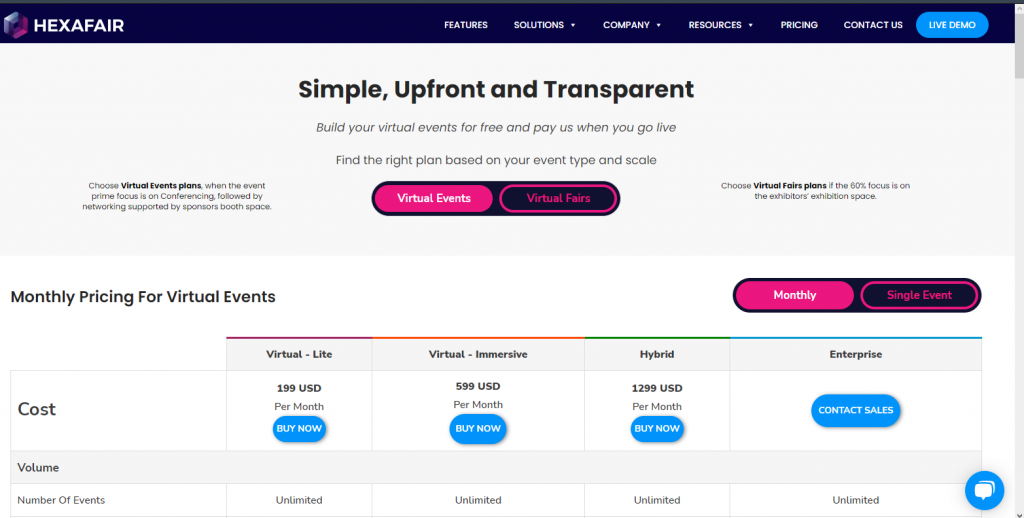 2. On Next Step it will processed to Payment Gateway, their you to enter your details and Enter your Card Details and Purchase the plan.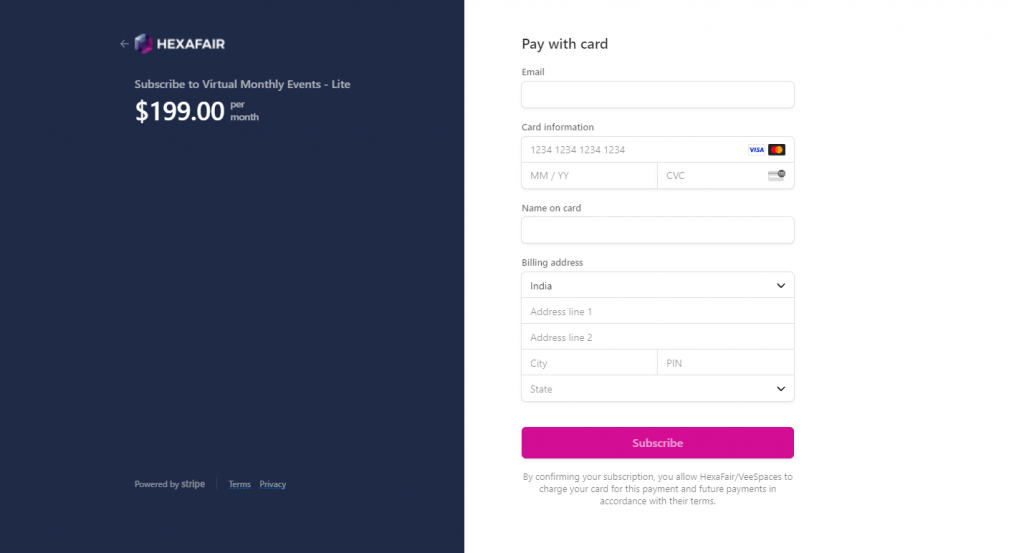 3. After Purchasing the Plan, You will receive the email saying that your subscribed the HexaFair Plan.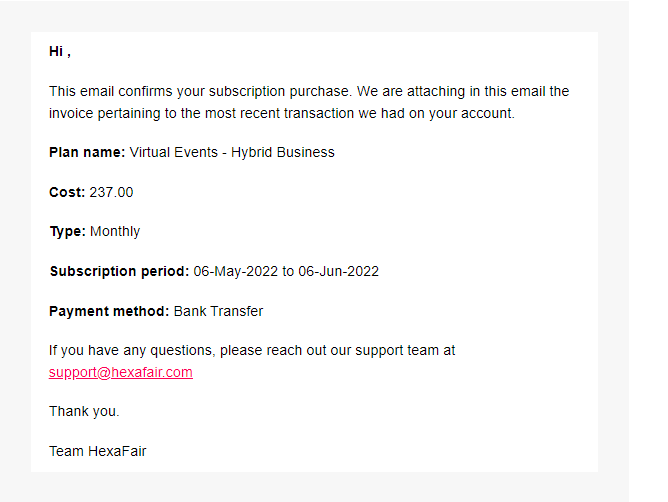 4. The next email with the link to create organizer registration form and their create the Organizer Account.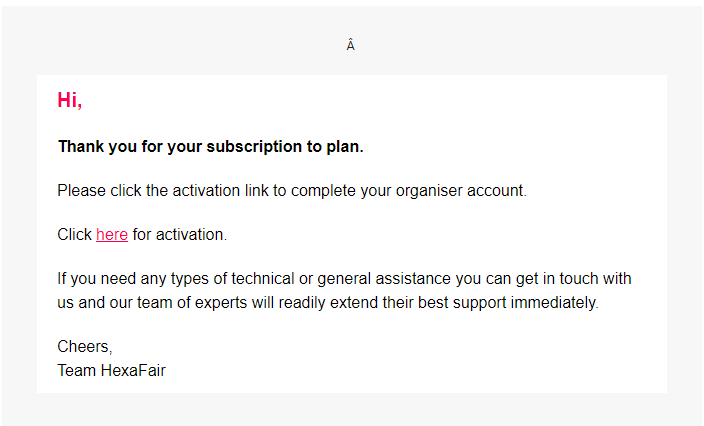 5. After successfully completing the Organiser Registration, Conformation email with Link to go to Organiser Control Panel. Using the Username and Password login as Organiser and Create Your Events and Start your Virtual Event.