Go to Organiser Control Panel – My Subscription Menu – In the Left side you can see your current plan and the right side list of available plans are listed and you can choose them and click Proceed.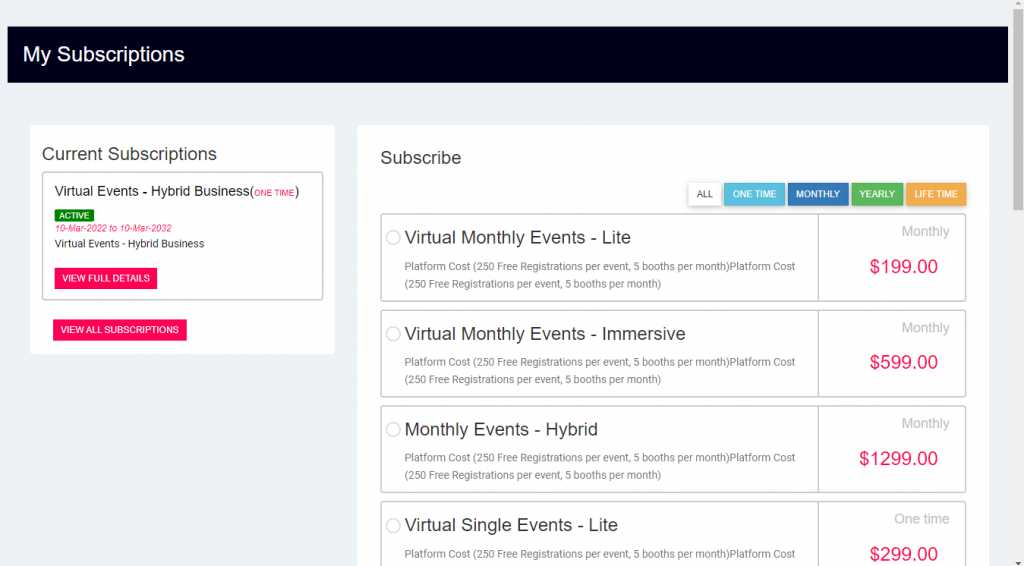 2. Popup arises with asking the card details and click Proceed and Make your Payment successful.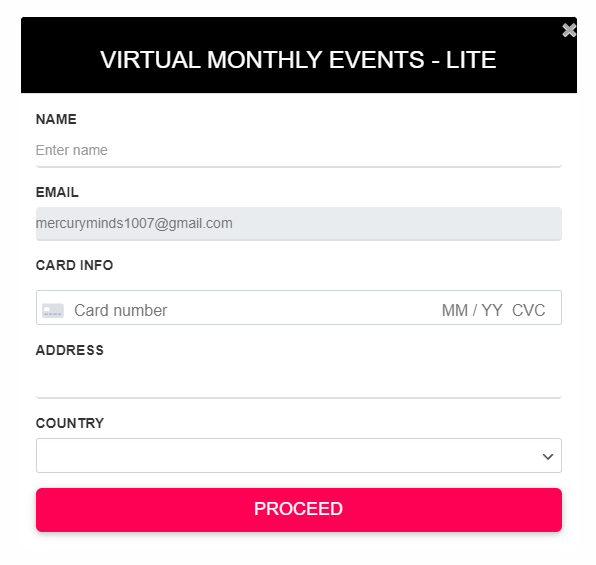 3. After Successfully completing your payment you will listed with two active plans in the list.
4. Click View all Subscription and it will list of the purchases done so far for your plan.

5. Clicking View Full Details of your plan, the Full details of your plans will be displayed in the popup.