STEP 1: Go to Exhibitor Control Panel – Product Board – Add New

STEP 2: Upload the Product Image and Fill the details of your Product and Give the Product URL inside Buy Now URL and Click Submit.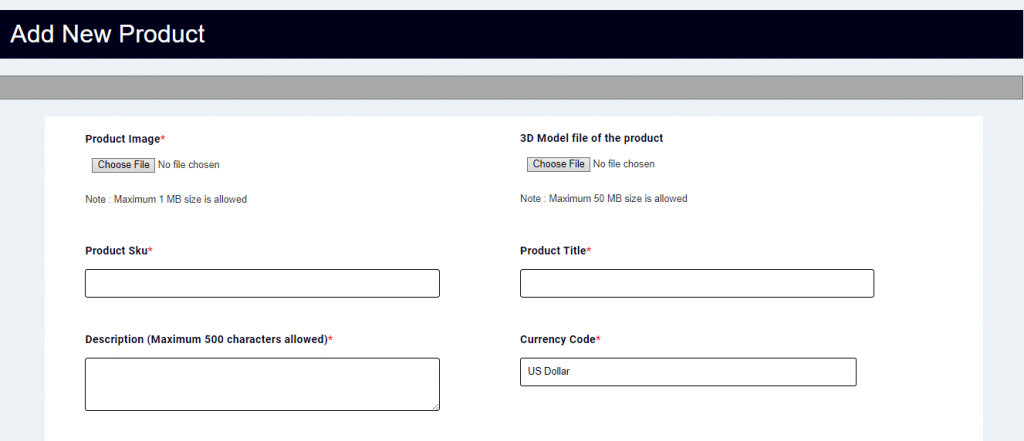 STEP 3: If you want to upload the 3D Product Image, Upload the Product Image in GLB file format and make the Featured Products as YES and Choose the Positions in Place Holder drop down and click Submit.

STEP 4: If you need to upload the product in Bulk, Click Product Board Import menu – Read the instructions before uploading your CSV file and click Submit. If you need to know the Format of CSV, you can download the sample import file given.