STEP 1: Make a Video and upload it to Wistia and customize it.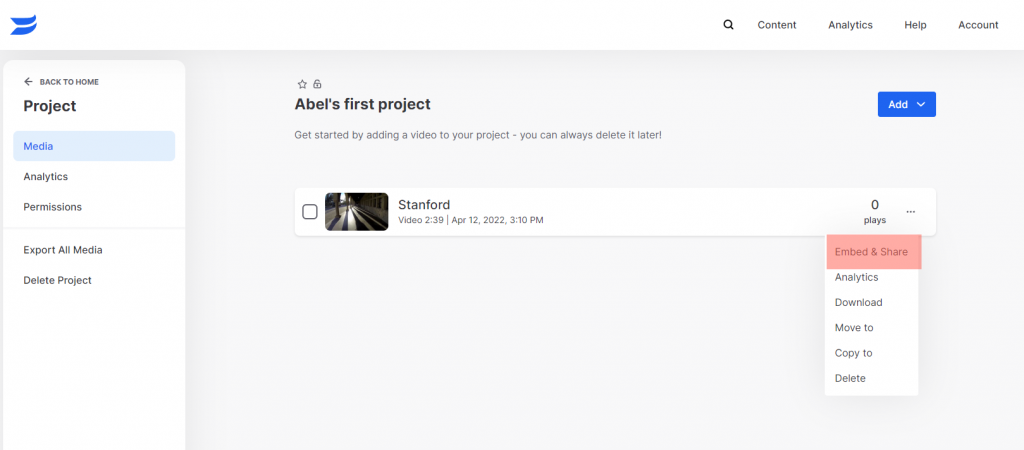 STEP 2: Click Embed & Share Option and copy the link.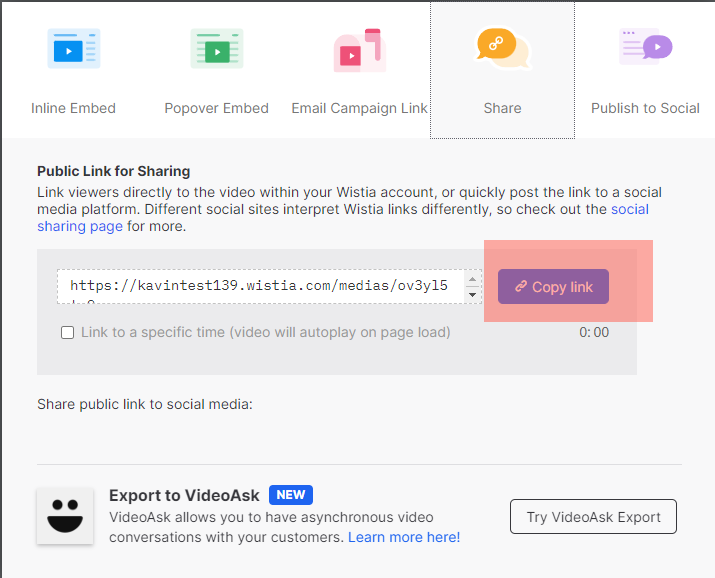 STEP 3: Open Organiser Admin Panel – Event Menu – Click EDIT EVENT – Conference – Here choose the Streaming Provider as WISTIA and Update.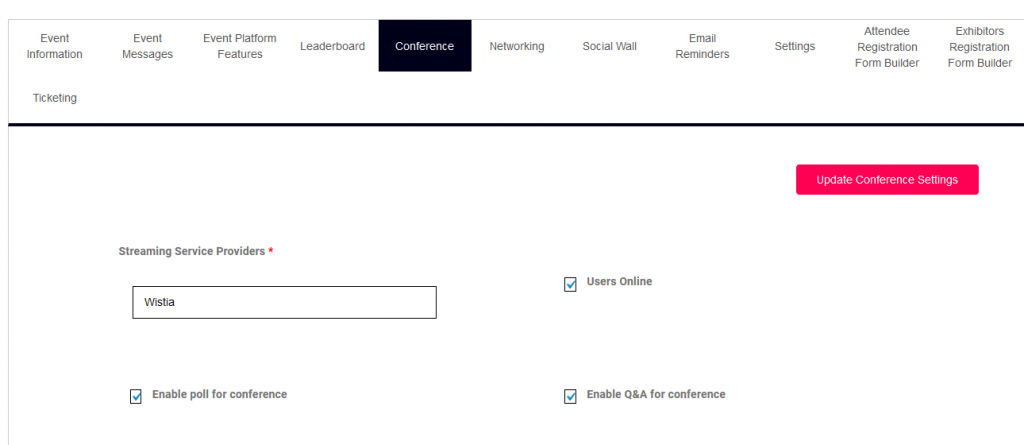 STEP 4: Go to Conference Management – Sessions – Add New Session. Fill all the details which are required for Live Sessions
STEP 5: Enter the Sharable Link (NOTE: Copied from STEP 2), paste it here in Livestreaming Video ID textbox and Submit.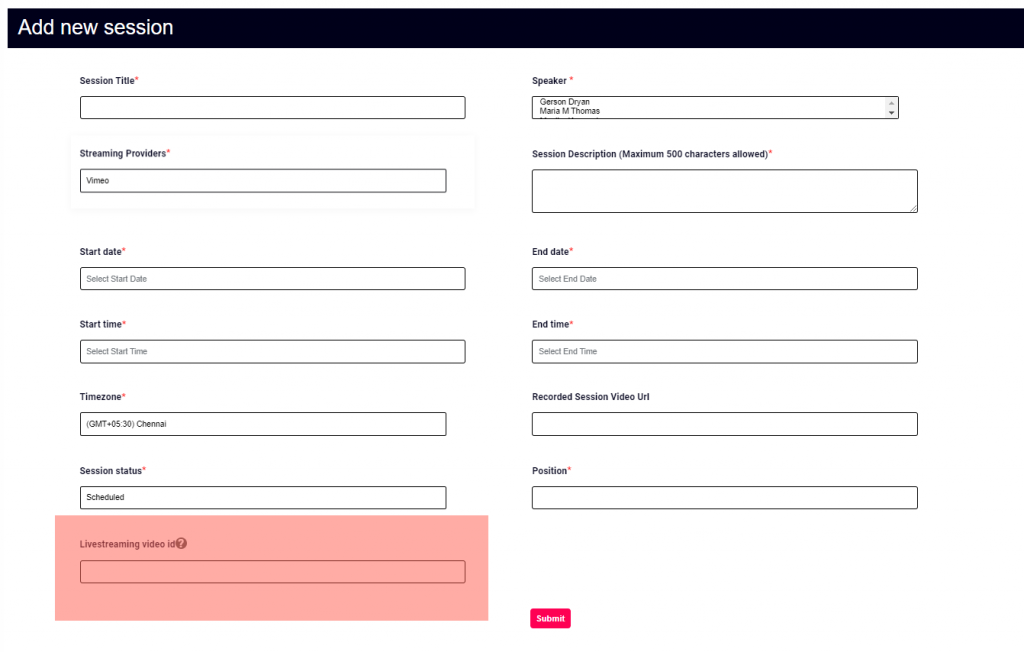 STEP 6: Now Wistia with HexaFair Integration is Completed Now Start the playing the video in Wistia and Watch the Live streaming sessions inside the HexaFair Platform.